This collection of the Best Chicken Recipes for people following the Weight Watchers Freestyle plan includes both low SmartPoint lunch and dinner recipes.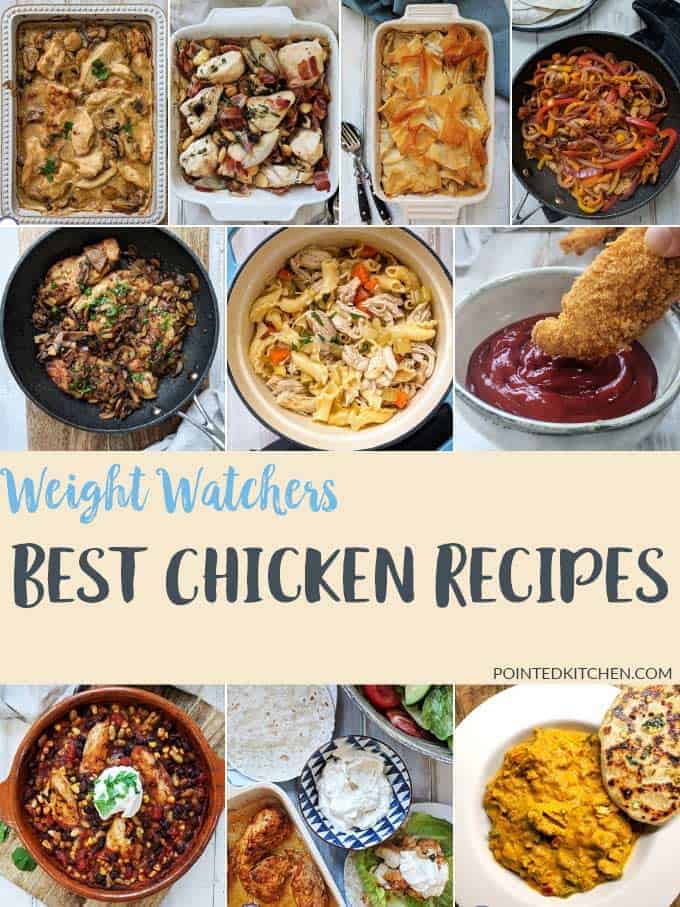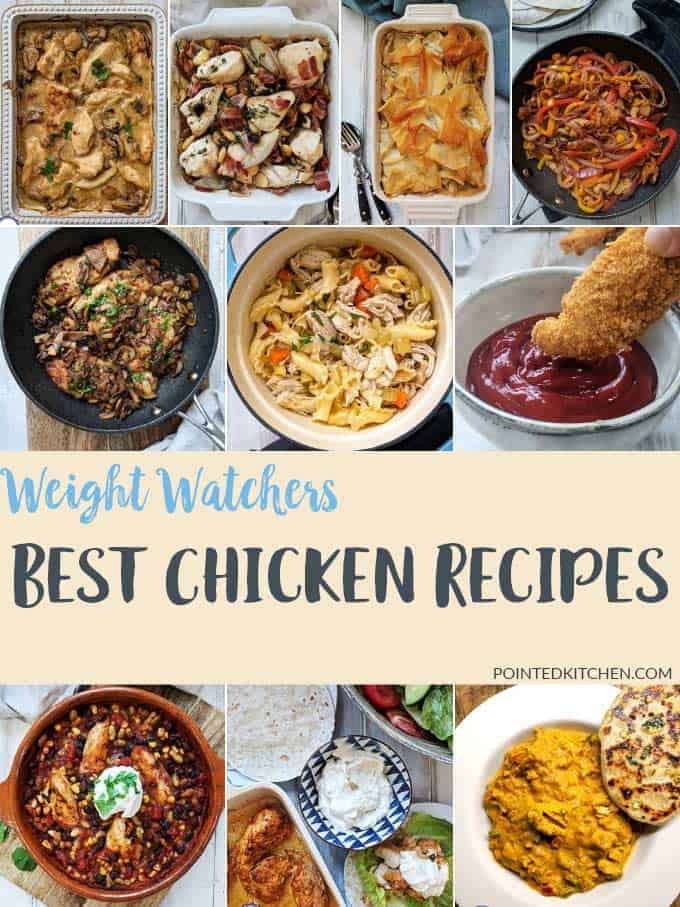 Chicken is a Weight Watchers friend! Full of goodness, it has less saturated fat than red meats and is filling and in many cases is zero SmartPoints.
Whether you are looking for new and exciting lunch ideas or looking for a zero Smart Point dinner recipe you will find some good choices here.
This list of Best Chicken Recipes includes dishes in a range of Smart Points. From a zero Smart Point Chicken Fajitas to a rich and creamy Chicken Casserole for just 6 Smart Points for a generous helping.
Is Chicken Zero Smart Points?
It's pretty simple really. Skinless boneless chicken breast is Zero Smart Points. So is skinless, boneless ground / minced chicken.
Other chicken products such as chicken thighs, processed chicken and the dark meat are not free.
Check your WW app or with your WW coach if you are unsure about how to work out the Smart Points.
Safety Tips for Cooking Chicken
Wash your hands, cutting boards etc in hot soapy water immediately after they have been in contact with raw chicken.
Keep one cutting board separate for preparing chicken & raw meat.
Cook all chicken thoroughly. The best way of checking that chicken is cooked through is to use a meat thermometer. It should be cooked to at least 165 degree F internal temp.
Refrigerate any uneaten chicken within two hours of cooking. Leftovers can be kept in a refrigerator and will be safe to eat for two or three days.
A number of these recipes can be batch cooked and frozen, but you will need to check the individual recipe to make sure.
Best Chicken Recipes | Weight Watchers
Ten of the Best Chicken Recipes for Weight Watchers following the Freestyle plan.