This simple and tasty Chicken Fajita filling is 0 SmartPoints per serving on Weight Watchers Freestyle plan.
It is zero SmartPoints on myWW Blue plan & myWW purple plan and is 2 SmartPoints if you follow the myWW Green plan.
It's low in WW Personal Points too! Between zero & three points depending on your Zero Point foods. Just scroll down to the recipe to see exactly how many points it will be for you & to track it on your WW App!
Pile it into your favourite low point tortilla wraps with a spoonful of salsa and some fat free Greek yogurt and you have a very tasty, filling and low point Weight Watchers meal.
I absolutely love this dish!
It is so simple and quick to make and it tastes great!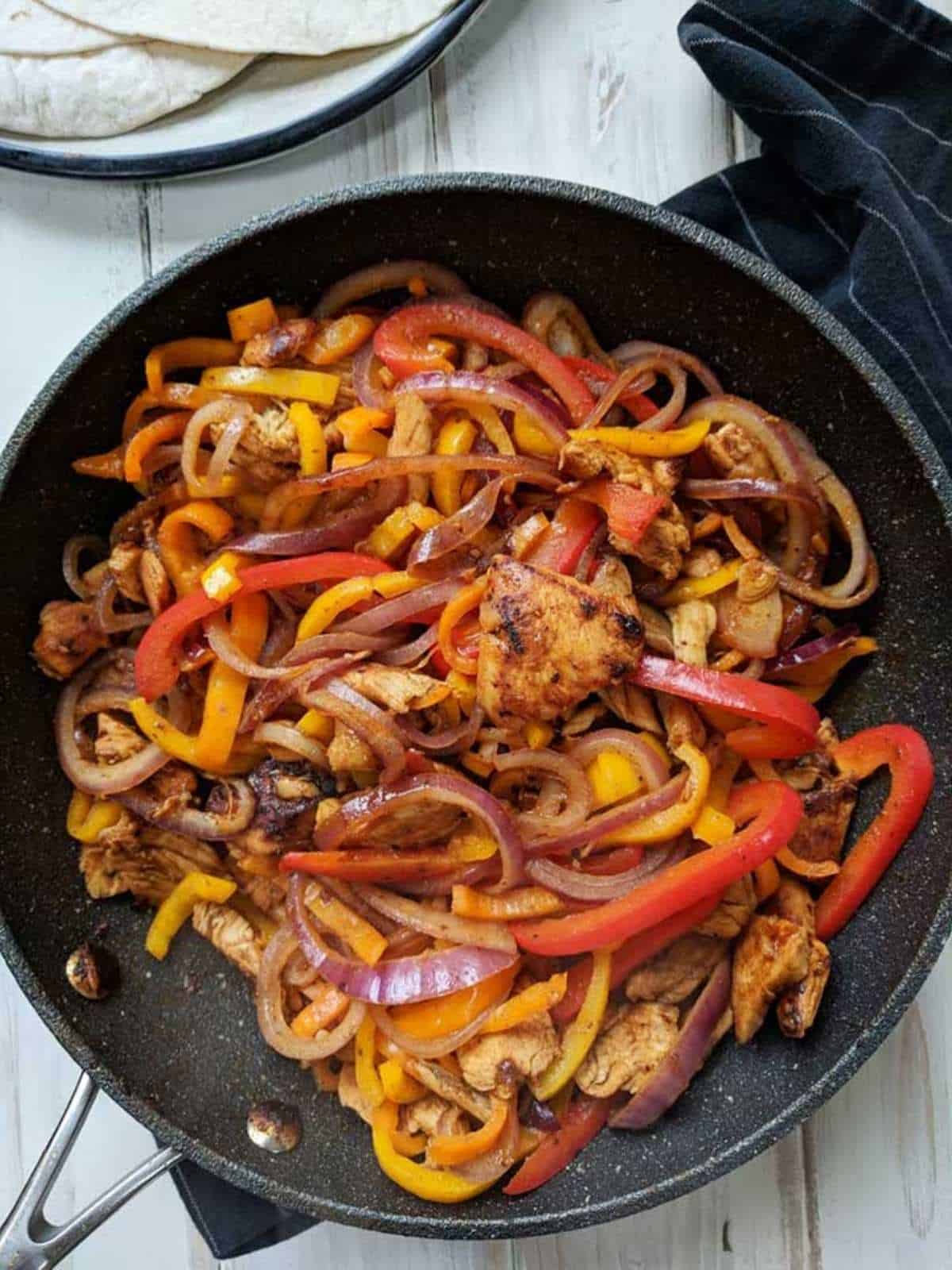 I like Fajitas but when they clock up a whooping 31 SmartPoints for one portion at my nearest Tex Mex restaurant, I knew that I had to come up with a Weight Watcher friendly recipe that I could make at home!
This post may contain affiliate links. As an Amazon Associate I earn from qualifying purchases. Visit this page to see what that means.
By omitting large amounts of oil to fry the chicken and using a zero calorie spray oil instead, such as Frylight or Pam the point values is reduced dramatically.
As well as being fried in oil, restaurant Chicken Fajitas tend to be served with lots of high point trimming such as sour cream, guacamole and mixed cheese.
How to serve these Chicken Fajitas
I didn't want to go without adding trimmings to my fajitas so I serve these with a big dollop of thick fat free Greek yogurt and some Zero Point Salsa. Yum!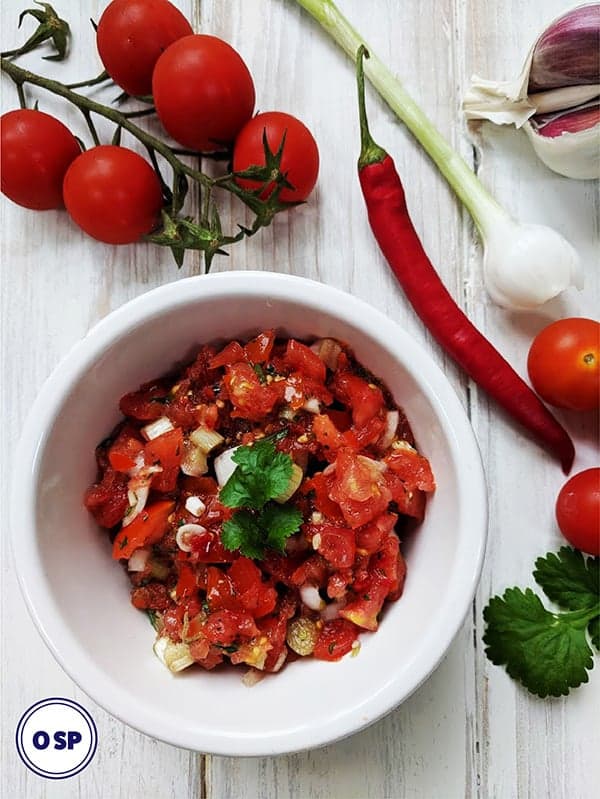 You could also add 1 tbsp of Guacamole for an additional 1 SmartPoint per tablespoon.
Not all Tortilla Wraps are made equal
[Post has been updated to reflect changes as some products no longer available in UK]
If you use low point tortillas this makes a great low point dinner, however tortilla wraps vary enormously in their Smart Point values.
Some tortilla wraps are as low as 1 Smart Point per tortilla such as these Xtreme Wellness High Fibre Low Carb Tortillas available from Amazon, Walmart & most major stores in the USA.
Other Tortilla Wraps can be up to 7 SmartPoints, so it is best to check with your Weight Watchers calculator or on your Weight Watchers app before buying your tortilla wraps.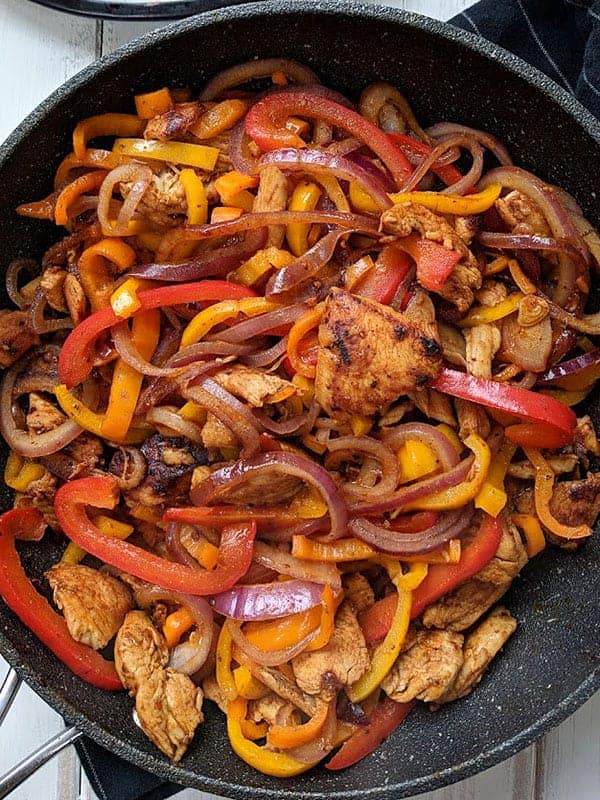 More WW Chicken Recipes
If you are looking for other Weight Watcher chicken recipes, you may also be interested in this Chicken Marsala recipe, or this Chicken, White Bean and Bacon Casserole. This Creamy Chicken Casserole is also very popular.
How many SmartPoints in Chicken Fajitas?
Weight Watchers changed their program at the end of 2019. It now includes 3 individual plans, giving anyone following the WW program lots of choice about how they use their SmartPoint allocation.
Using the official WW recipe builder I have worked out the SmartPoints for these Chicken Fajitas for each of the plans.
Freestyle Plan - 0 SmartPoints
myWW Blue Plan - 0 SmartPoints
myWW Purple Plan - 0 SmartPoints
myWW Green Plan - 2 SmartPoints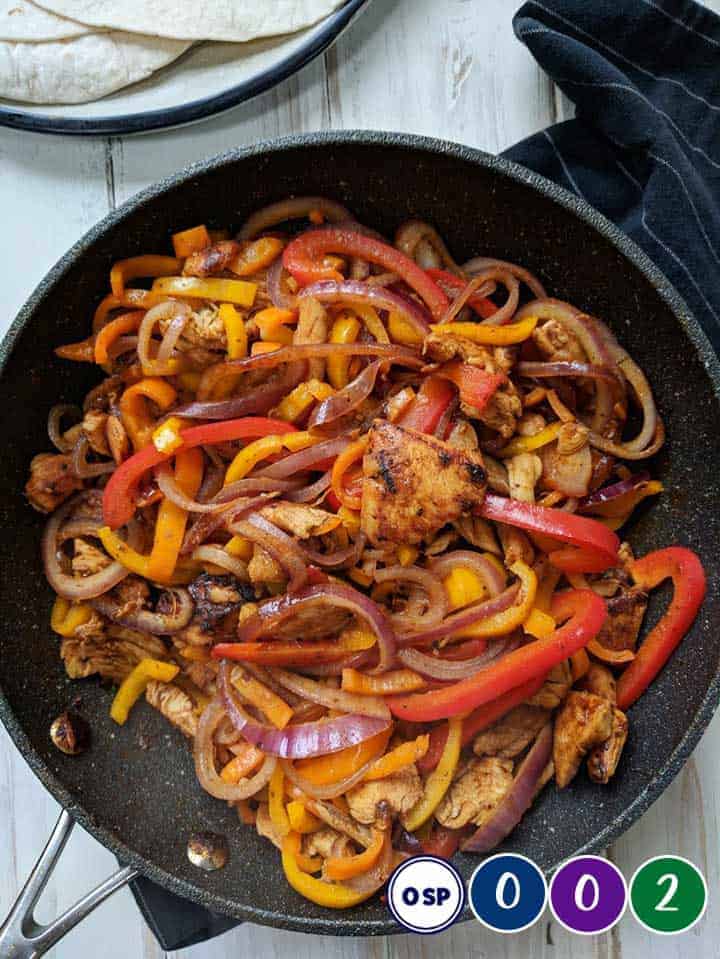 How may Personal Points in Chicken Fajitas!
To find out exactly how many Personal Points this recipe will be for you & to track it on your WW app click here!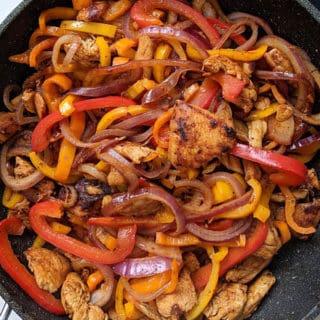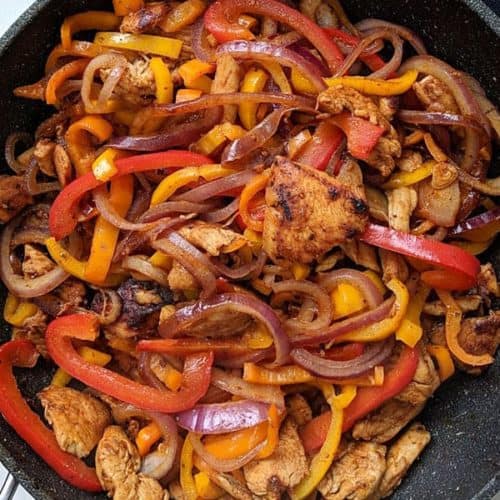 Chicken Fajita
This easy chicken fajita will be between zero & 3 Points per portion on the WW Personal Points plan. Each portion is low in fat, high in protein & contains approx 220 calories!
Ingredients
2

chicken breasts

thinly sliced

1

red onion

thinly sliced

1

yellow sweet pepper

de-seeded & thinly sliced

1

red sweet pepper

de-seeded & thinly sliced
For the marinade
1.5

tsp

smoked paprika

1

tsp

ground coriander

½

tsp

ground cumin

1

garlic clove

minced

4

drops

chili sauce

optional

5

sprays

Frylight / Pam
Instructions
Mix the smoked paprika, ground coriander, ground cumin, minced garlic and chili sauce (if using) in a bowl and add the thinly sliced chicken.

Toss the chicken strips in the spice mix until they are thoroughly covered in the spices. Set aside. 

Finely slice the peppers and onion.

Heat a large frying pan over a high heat with 10 sprays of a calorie controlled cooking spray oil (such as Pam or Frylight).

Add the chicken strips and cook for 1 - 2 minutes until they start to colour. Add the onions and peppers and keep stirring over a high heat for 5 - 7 minutes until all the ingredients are brown.

You want the fajita to have a bit of a charred look but you don't want it to burn. If it starts sticking to the bottom of the pan add a couple of tbsp of water.

Check that the chicken is cooked by cutting the biggest bit that you can find in half and checking the inside, if it is still raw then carry on cooking till it is cooked through.  

If you are using tortillas, place them in the oven for 2 - 3 minutes to warm up before serving. 

To serve pile the fajita mix on to the tortilla wrap and top with salsa and a dollop of fat free Greek yogurt before rolling up.
Notes
Please be aware that the nutritional information below has been automatically generated and does not account for variations in product brands and types, weights of individual ingredients etc.  It should therefore be considered as an estimate.
PointedKitchen.com suggests that you use the 'WW Personal Points' button to check how many Personal Points this recipe will be for you! The following nutritional information will not give you an accurate Personal Points total if the recipe includes any of your chosen Zero Point foods!
PointedKitchen.com is not responsible for any loss or damage relating to your reliance on this nutritional information.
Nutrition
Nutrition Facts
Chicken Fajita
Amount per Serving
% Daily Value*
* Percent Daily Values are based on a 2000 calorie diet.