This Chicken, Leek & Mushroom Pie is just fantastic and is only 3 SmartPoints on Weight Watchers Blue & Purple Plans.
It's 4 SmartPoints per portion on the WW Green plan.
Take a look below for tips and tricks on how to make this great tasting WW meal and to see which ingredients I used for the lowest points.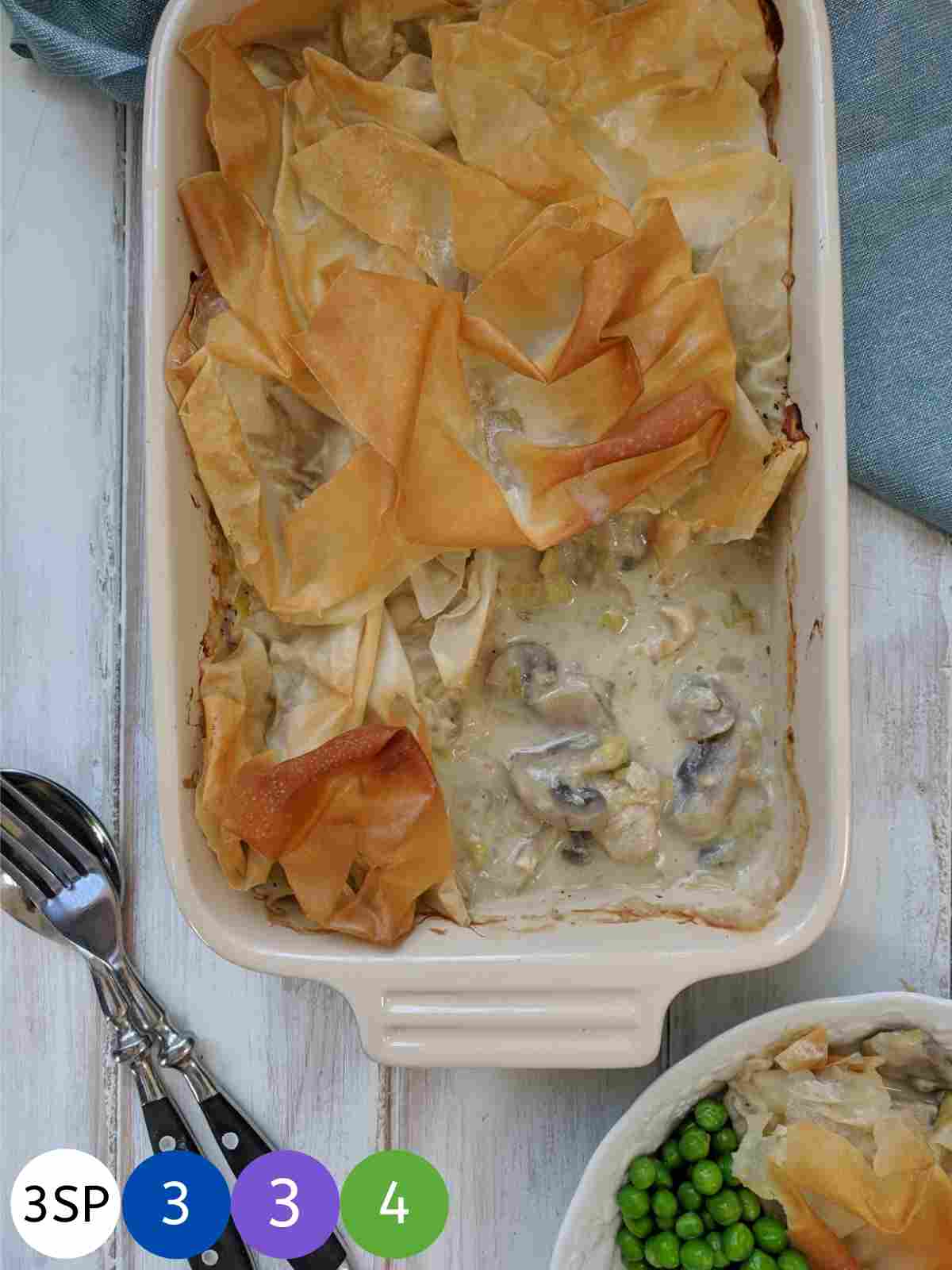 The mix of succulent chicken, mushrooms and leeks covered in a rich creamy sauce and topped with a crispy, crunchy filo pastry layer makes this pie the ultimate in WW comfort food.
When the weather is turning, all I want to do is turn to comfort food.
The nights are drawing in and the temperature has dropped so salads are no longer hitting the spot!
Warm bowls of soup and big helpings of pie are what's doing it for me right now.
So this tasty Chicken, Leek and Mushroom pie is just perfect. It's comforting, filling and best of all it's low in SmartPoints!
Perfect!
How I made this pie:
I find it best to prepare & chop all the vegetables and chicken before I start cooking (pic 1).
Chop the chicken breasts into bite sized pieces and cut the mushroom and leeks into thickish slices. The onions and garlic, I chop finely.
Use a large frying pan / skillet as the mushroom and leeks are bulky until they have cooked down a bit (pic 2).
To make the Chicken, Leek and Mushroom Pie really tasty, it's important to reduce the stock by at least a third (pic 3). Adding a third less stock may seem like an easier option but believe me, the best stock is a reduced stock!
The cream cheese is added to the mixture once the stock has been reduced and the pan has been taken off the heat. The mixture can then be spooned into a shallow oven proof dish (pic 4).
Cut each sheet of filo pastry into 2 and spray each piece with 4 - 5 pumps of Frylight or an alternative calorie controlled spray oil such as Pam (pic 5).
Loosely scrunch up the pieces of filo pasty and lay them, oil side up, on top of the creamy chicken filling (pic 6)
Do this until the pie is covered with a scrunched up layer of pastry (pic 7).
Bake until the filo pastry has turned a rich golden brown.
You do need to keep an eye on the pie at this stage as you really don't want the pastry to burn.
Which Filo / Phyllo should I use:
Two sheets of Jus-Rol filo pastry work out at 7 SmartPoints.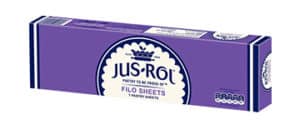 Two sheets of Athens Phyllo Dough work out at 10 SmartPoints, so either add 1 SmartPoint per serving or use 1 ½ sheets rather than 2 sheets.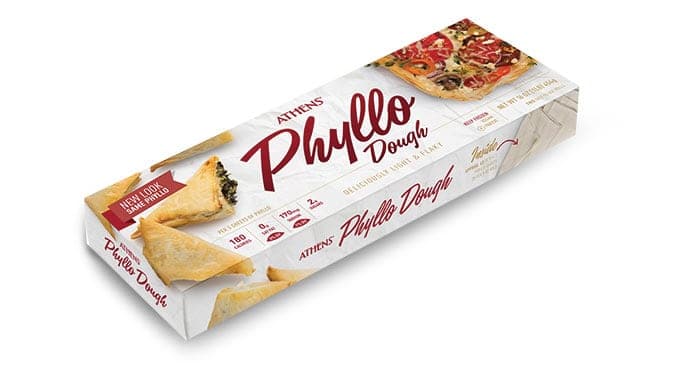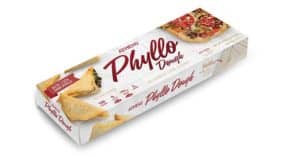 Which Cream Cheese should I use?
I used Lightest Philadelphia which works out at 5 SmartPoints for 150g.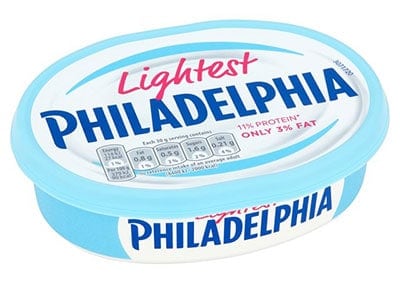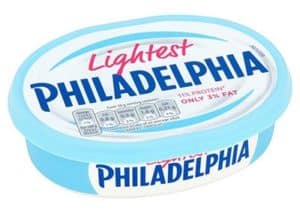 NB. If you use Philadelphia Light Medium Fat Soft Cheese, add an extra 1 SmartPoint per serving.
Use Great Value Fat Free Cream Cheese (available from Walmart) for no extra SmartPoints.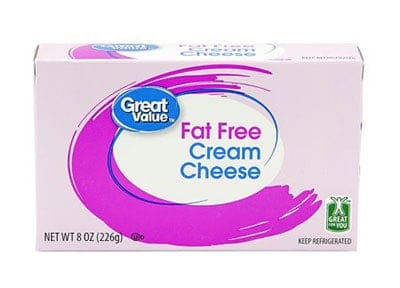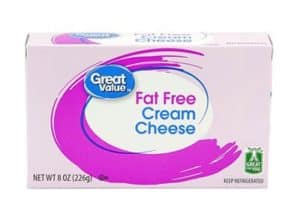 This post may contain affiliate links. As an Amazon Associate I earn from qualifying purchases. Visit this page to see what that means.
What I used to make this pie:
Use a large skillet, like this one available from Amazon.
I love Le Creuset casserole dishes, like this one, available from Amazon.
What to serve this pie with:
I like to serve the Chicken, Leek and Mushroom Pie with garden peas.
Serve it with any other free point vegetables for no extra points.
Alternatively, if you have SmartPoints to spare this pie would work well with a small serving of new potatoes and some carrots and peas.
More WW Chicken Recipes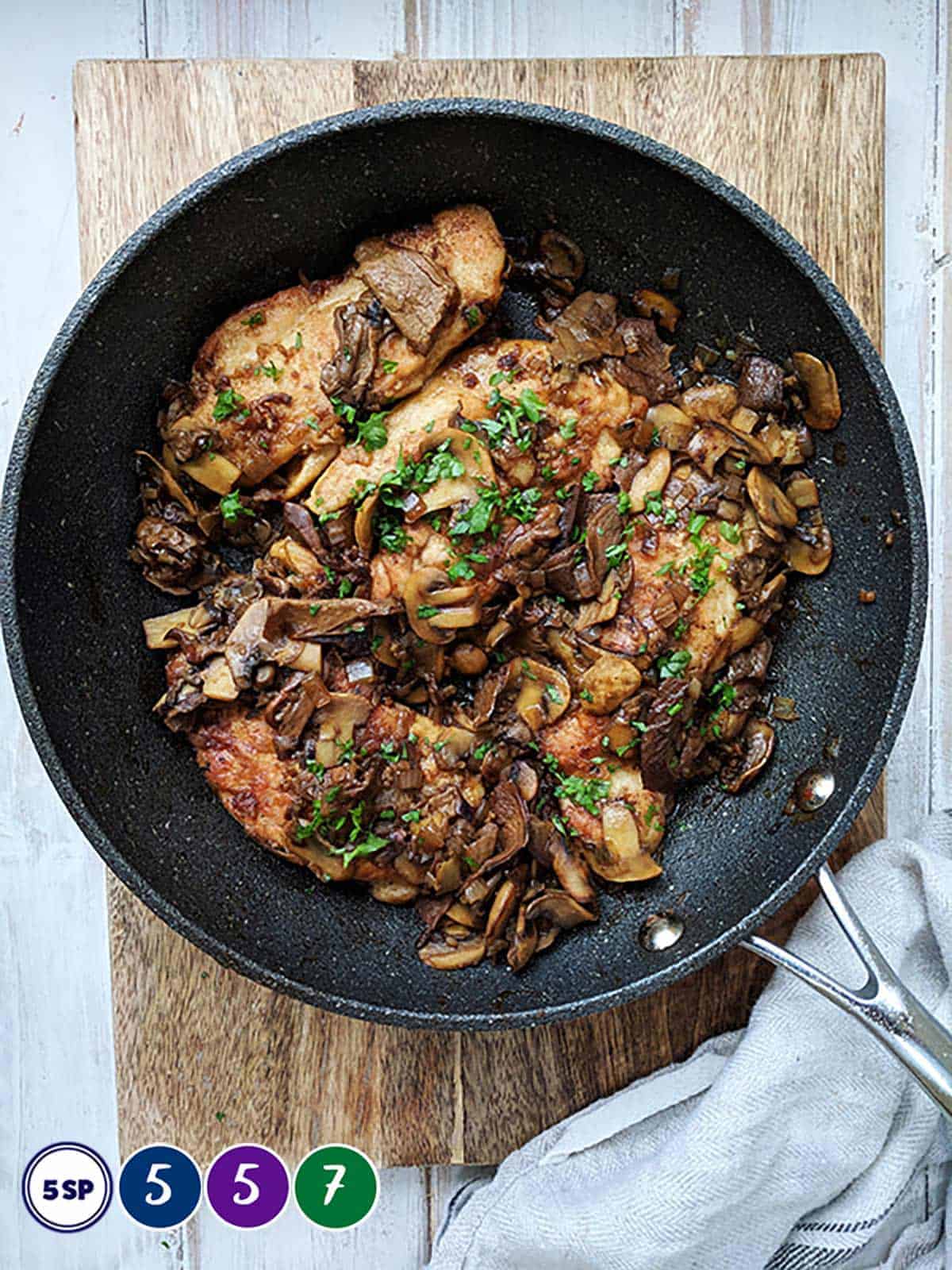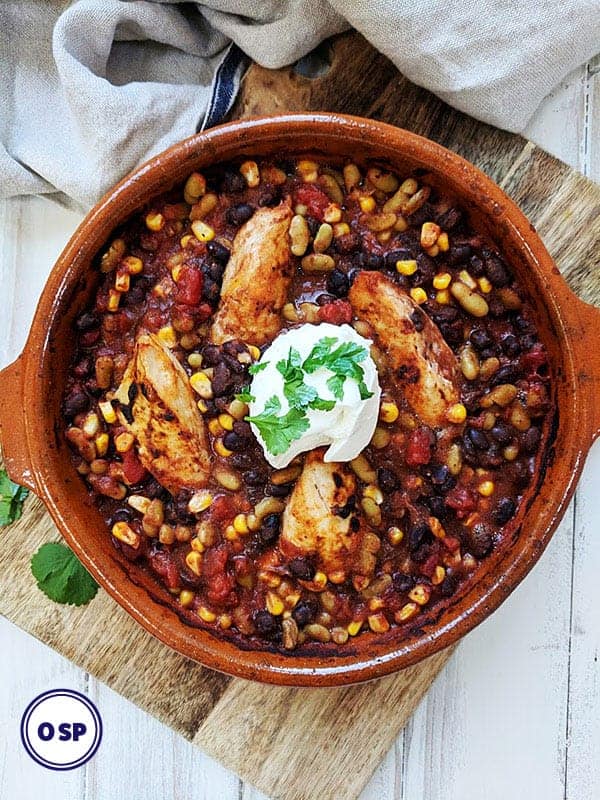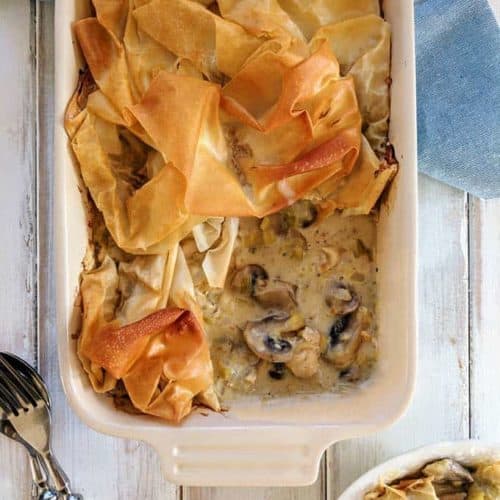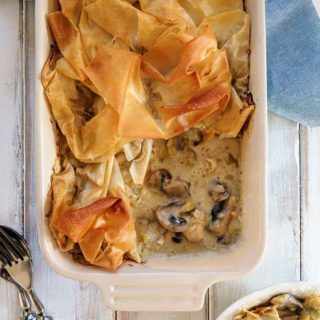 Chicken, Leek & Mushroom Pie | Weight Watchers
This creamy Chicken, Leek and Mushroom Pie is 4 SmartPoints for a generous helping if you are following the WW Blue & Purple plans. It is 4 SmartPoints per serving if you are following the Green plan. Serve with garden peas for a low SmartPoint WW dinner.
Ingredients
4

chicken breasts

medium, chopped into bitesize pieces

1

tsp

olive oil

1

small red onion

finely chopped

2

garlic clove

finely chopped

2

leeks

sliced

4

cups

mushrooms, sliced

(300g)

1 ⅔

cup

chicken stock

(400 ml) made with 1 bouillon / stock cube

⅔

cup

fat free cream cheese

(150g) I used Philadelphia Lightest

salt

pepper

2

sheets filo / phyllo pastry

I used Jus-Rol

spray oil
Instructions
Preheat the oven to 190oC / 375oF / 170oC Fan / Gas Mark 5

Heat the olive oil in a large frying pan / skillet over a medium heat and add the chopped onion. Fry for 2 - 3 minutes, stirring until the onions have started to soften slightly.

Add the garlic and continue to fry for 1 minute before adding the chopped leeks.

Add a splash of water if it looks like the onions or garlic are going to stick to the pan (this really depends on how non-stick your pan is!).

Stir for a further 2 - 3 minutes until the leeks start to soften and they begin smell wonderful. 

Add the sliced mushrooms and stir for 3 - 4 minutes until they have softened slightly. Again, add a splash of water if needed. 

Add the stock, stir, turn up the heat and bring to the boil. Once the mixture has started to boil, reduce the heat and simmer for 10 minutes before adding the chicken pieces.

Stir the mixture, then leave to simmer for a further 15 minutes, stirring occasionally.

By this time the stock should have reduced by about ⅓. Turn off the heat, season with salt and pepper and stir in the cream cheese.

Spoon the filling into an oven proof dish. 

Cut each sheet of filo / phyllo pastry into 2. Spray each piece with 4 or 5 pumps of spray oil.

Scrunch up the pastry and lay it on top of the pie filling, oil side facing up. 

Place in the preheated oven for 15 - 20 minutes until the filo pastry has turned golden brown.

Check after 12 minutes just to make sure that the pastry isn't browning too quickly.

Remove from the heat and serve with garden peas. 
Notes
Please be aware that the nutritional information below has been automatically generated and does not account for variations in product brands and types, weights of individual ingredients etc.  It should therefore be considered as an estimate.
PointedKitchen.com has calculated Weight Watchers Smart Points based on the individual ingredients used to make this recipe and not from the following nutritional information.
PointedKitchen.com is not responsible for any loss or damage relating to your reliance on this nutritional information.
Nutrition
Nutrition Facts
Chicken, Leek & Mushroom Pie | Weight Watchers
Amount per Serving
% Daily Value*
* Percent Daily Values are based on a 2000 calorie diet.