If you are looking for freezer friendly Weight Watchers recipes that you can batch cook for easy mid week meals then look no further!
Each of these WW recipes includes the SmartPoints value per portion for all of the Weight Watchers plans (myWW Blue plan, myWW Purple plan, myWW Green plan and the old Freestyle plan).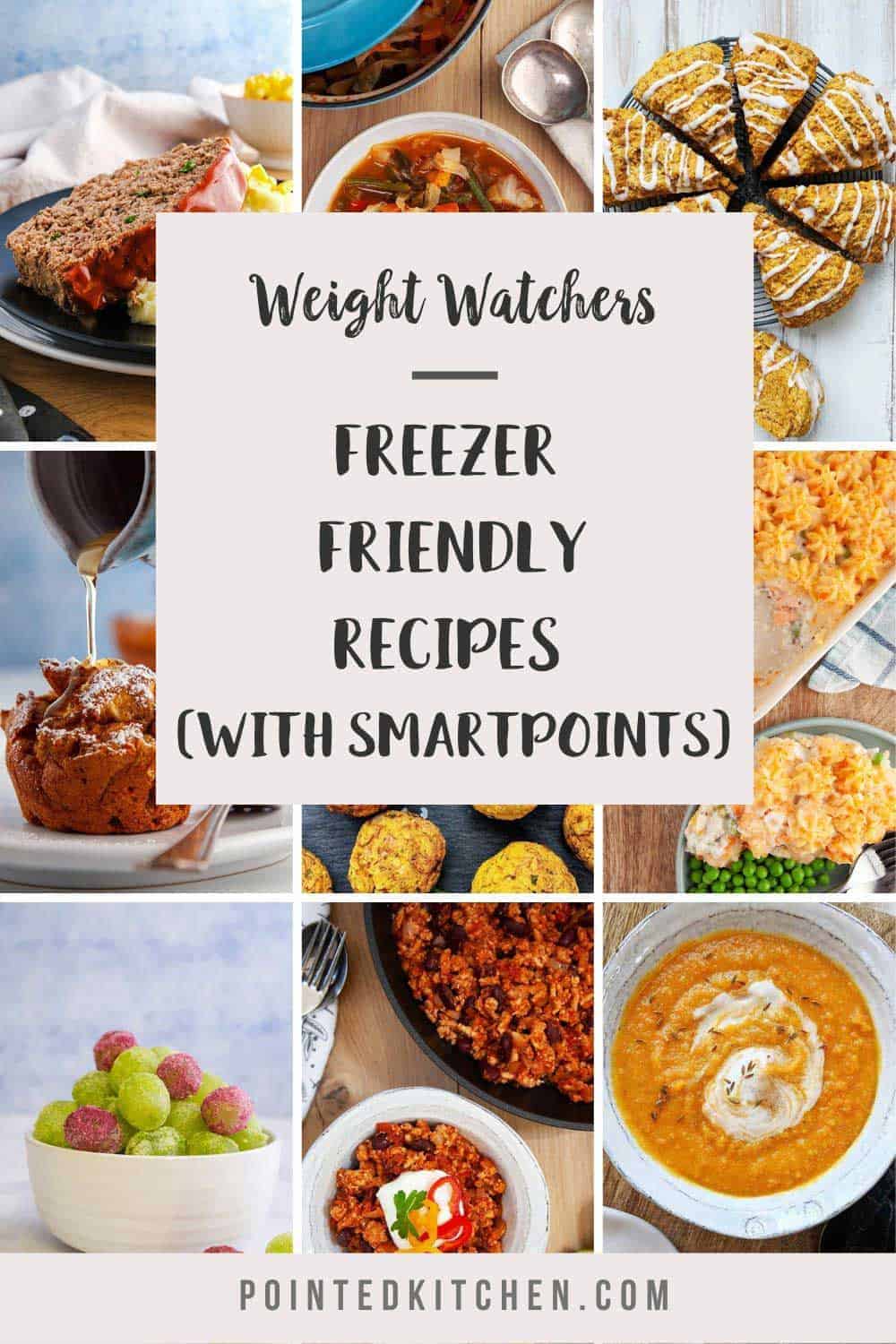 So, in these uncertain times when the National News and Social Media is full of doom and gloom about this horrible virus, it's possible that the last thing that you feel like doing is focusing on Weight Watchers and where your next meal is coming from.
At times of stress & uncertainty it is so easy to want to comfort eat and to reach for the 'wrong' types of food.
I know when I am stressed and in need of comfort I turn to pizza and chocolate and chips!
But I also know that eating those kinds of foods don't give me comfort in the long run. In fact they just lead me to overeat and to put on weight - something I really don't want to do. Something, that in the long run would make me pretty unhappy!
I also know from personal experience that I am much more likely to stick to plan if I have WW friendly foods that are readily available to me & EASY to prepare.
And what is more easy to prepare than a WW friendly meal that has been individually portioned out and placed in the freezer for simple reheating!
That is why I always try to have a number of WW friendly meals in the freezer for days that I really can't be bothered to cook.
I'm not saying that it always works but it certainly nudges me to chose better food if I have WW meals in the freezer.
Batch cooking is often something that I do at the weekend when I have more time. It's incredibly satisfying to spend one afternoon cooking and to end up with one weeks worth of food all portioned up ready for the freezer.
This post may contain affiliate links. As an Amazon Associate I earn from qualifying purchases. Visit this page to see what that means.
I tend to use re-useable freezer friendly storage containers such as these glass containers available from Amazon. They are perfect if you are wanting to portion out individual servings of any of these freezer friendly Weight Watchers recipes.
When I make soup I tend to use re-useable bags such as these ones which are durable and dishwasher friendly. Again they can be used for portioning out individual servings of soup.
Keep Safe and enjoy this list of Freezer Friend Weight Watchers Recipes.
Freezer Friendly Weight Watchers Recipes