If, like me, you are finding it difficult to curb your snacking in these stressful times then hopefully this list of best low point popcorn will help! A Weight Watchers snack that is tasty, satisfying but low in SmartPoints!
With a choice of over a dozen of the best Weight Watchers popcorns available for anyone following the myWW Green, myWW Blue or myWW Purple plan, you should find one to satisfy your snacking needs.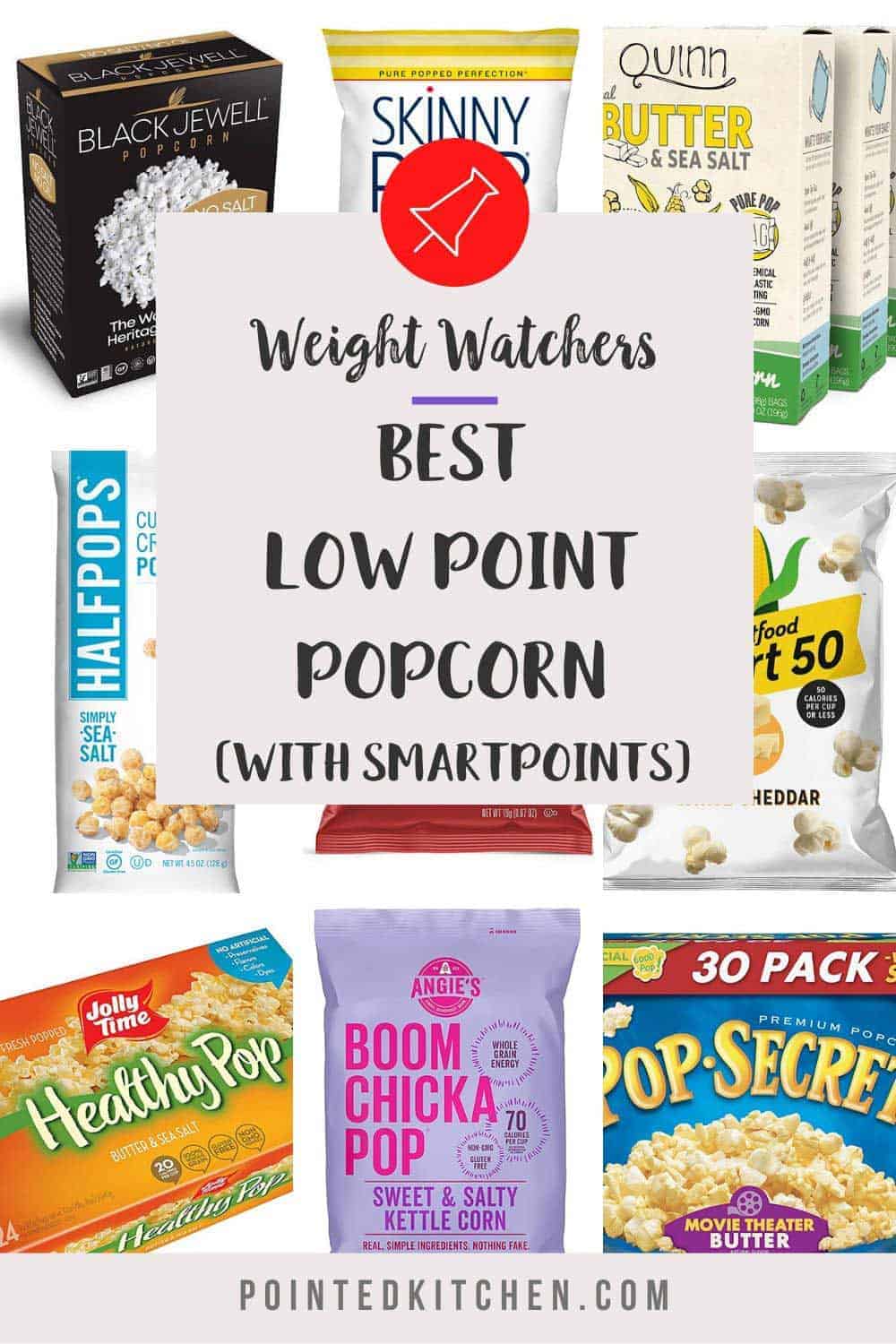 This list of WW friendly popcorns includes some microwave popcorns, some bags of already popped popcorns and even some ready to pop flavored popcorn kernels.
I have included the SmartPoint values for all the popcorns listed here along with the serving sizes.
Sometimes the points values shown is per cup of popped corn, sometimes it's per bag of popped corn and sometimes it's per ounce of unpopped kernels. Sometimes, it's something else!
So, just make sure that you take note of the serving size before digging in!
I have also included links to where you can purchase these products online as well as suggestions on the stores that stock that particular brand (at time of writing!).
Keep safe, keep well, and keep eating popcorn 😀
This post may contain affiliate links. As an Amazon Associate I earn from qualifying purchases. Visit this page to see what that means.
All of these Weight Watchers friendly popcorn brands can be purchased in store at most of the major food store or can be ordered (often in bulk) through Amazon.
As an Amazon Associate and member of other affiliate programs, I earn from qualifying purchases.
If you enjoyed the list of Best Low Point Popcorn, you may also like this list of Best Low Point Snacks or perhaps this list of Low Point Chocolate.
This list of Low Point Coffee Creamers is also popular if you are missing creamer in your morning coffee!