So, it's happened! Weight Watchers has begun rolling out the new Weight Watchers Points Plan (2022 / 2023) and I will explain it all here.
Weight Watchers has gone 'back to basics'. The new program is called Points and is very similar to the Freestyle Plan of 2017/2018 and the myWW Blue Plan of 2019/2020 ... and I personally couldn't be happier!
Unlike the Personal Points plan of 2021, the new WW Points plan will mean that everyone follows the same plan (unless they are diabetic in which case the plan will differ slightly).
This means that a food that 'costs' 3 Points for you will also 'cost' 3 Points for everyone else!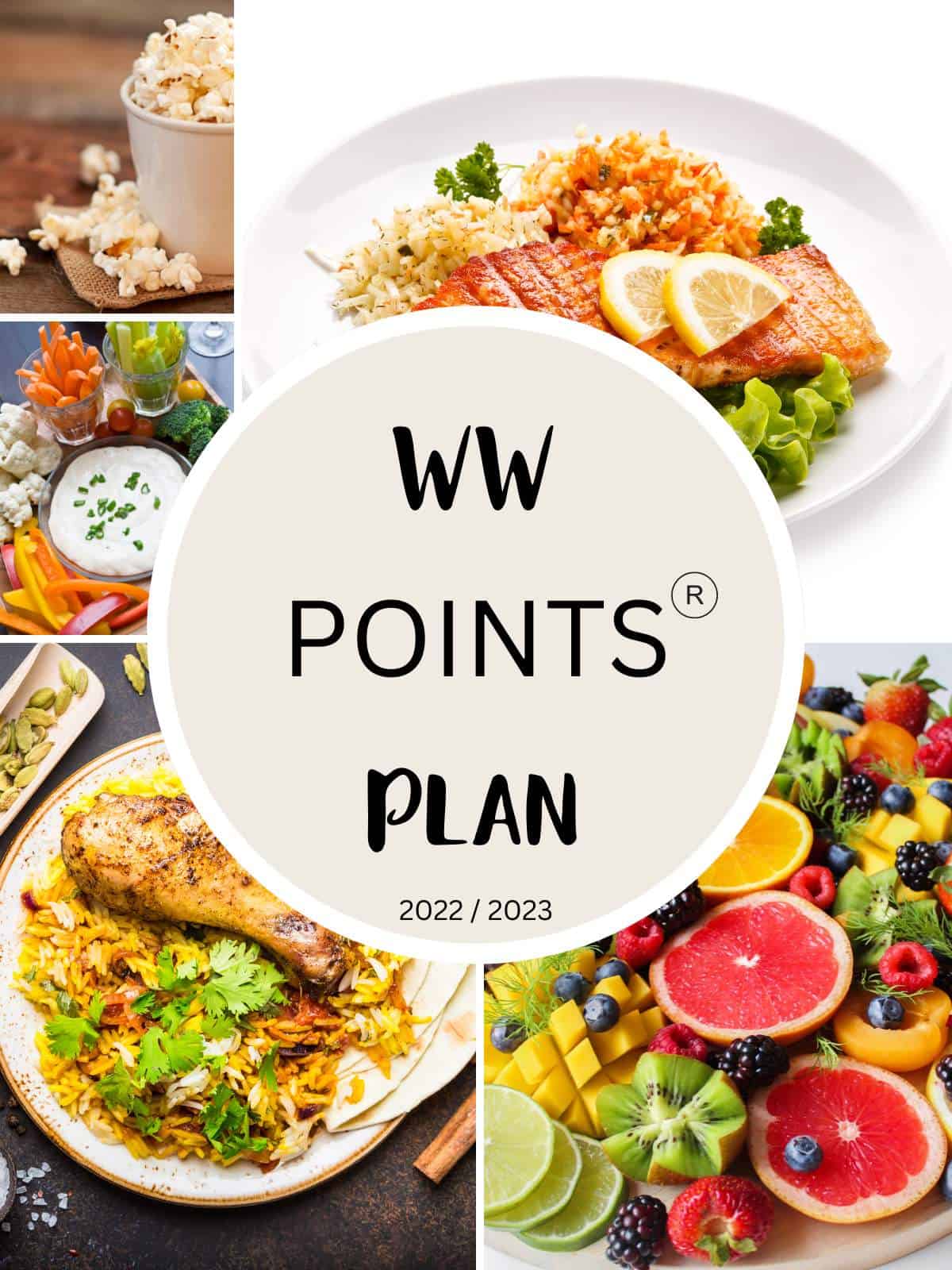 That doesn't mean that everyone's Point allocation will be the same though.
So how does Weight Watchers Points work?
Each person following the program will be given a set allocation of daily & weekly Points that they can 'use' on whatever foods they want.
This Points allocation is calculated by looking at your gender, your current weight, age, height etc.
Every food has a Points value. This is worked out (for you via the WW App) using a calculation of the nutritional makeup of the food - its calories, protein content, fats, fiber etc.
You can use your Points allocation on any foods that you want, with foods that are higher in protein and lower in fat being fewer Points than foods high is sugar and saturated fats.
This will nudge you towards reaching for the healthier more satisfying foods.
You will also be given a comprehensive list of foods that are Zero Points - that is, foods that you can eat without them diminishing your Point allocation (more about that below!).
Your daily Points allocation is the amount of Points that you should try to eat per day and the weekly Points are those that you can use to top up your dailies or can use for that special meal out or piece of cake!
You may also 'earn' further Points for the activities that you do.
Who has access to the New WW plan?
As of 14 November 2022 anyone living in the US should have access to the new Points plan. The plan will roll out to the rest of the world over the next few weeks.
If you are in the US you will have the option of staying on the Personal Points plan until 11 December 2022 but then you will automatically be transferred to the new Points plan.
When you log into your WW App on your Smartphone who will be asked whether you want to change to the new plan - just follow their instructions on how to do this.
About The New WW Points Plan
You will be given an allocation of Points that you can use on any food that you want.
Every food has a Point value. The Point values of food is calculated by looking at is protein content, fat content, calories etc.
The Point values for foods are easy to find by using the search feature on the WW App or even by scanning the barcode on the back of the food packet with your App! This makes it sooooo easy to track what you eat!
Foods with higher sugar and fat content will be higher in Points.
Foods with a higher protein content and lower sugar and fat content will be lower in Points.
The amount of Points you are allocated is calculated from information about you - your age, gender, height, current weight etc.
You will receive an allocation of daily Points (Dailies) that you can use for all the foods that you love & you will also receive an allocation of weekly Points (Weeklies) that you can use to top up your daily budget or to use on something 'big' - like that piece of pie you have been craving!
There are certain foods that have been calculated Zero Points and these are technically foods that you can eat as much of as you want and they won't eat into your daily Points.
The Zero Point foods on the Points plan include non starchy vegetables, fruit, fat free yogurt and popcorn (read below for a more exhaustive list of Zero Point foods).
On the new Weight Watchers Points plan, like previous plans, you will be able to track your food intake, your weight, your activity, your water intake and your sleep on the WW App.
Unlike the last plan (Personal Points plan) you will no longer be given extra Points for eating more non starchy vegetables.
Neither will you be given extra Points for drinking water.
You will, however, have the ability to earn extra Points through activity and exercise.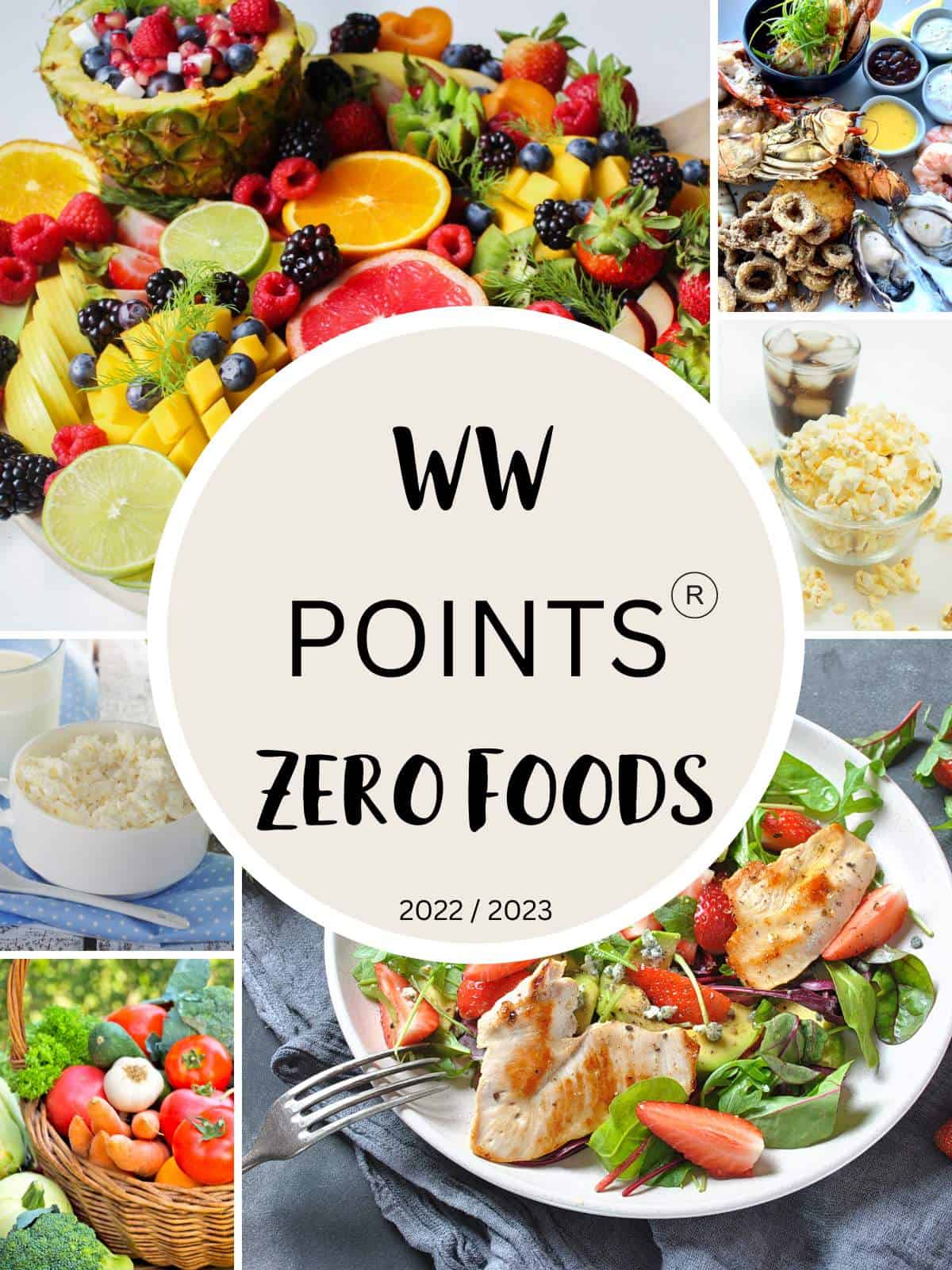 What foods are Zero Point on the WW Points Plan
I have listed which foods are Zero Points on the new WW Point plan below but when you sign up to the new program a full, comprehensive list will be made available to you.
Remember, if you are diabetic some of these foods (including fruit and fat free yogurt may not be Zero Points for you)
Non Starchy Vegetables (carrots, zucchini, broccoli, squash & cauliflower etc. Starchy vegetables such as potatoes will need 'pointing').
Fruits (including canned fruits in unsweetened water)
Eggs
Fish (including smoked fish)
Shellfish (shrimp, crab & lobster etc)
Poultry (skinless chicken breast, skinless turkey breast, ground turkey breast & ground chicken breast)
Tofu & Tempeh (soft, silken and firm tofu & tempeh)
Corn (corn on the cob & corn - fresh & canned)
Fat Free Cottage Cheese
Fat Free Greek Yogurt
Fat Free Natural Yogurt, Plain Almond Yogurt & Plain Soy Yogurt
Quark (up to 1% fat)
Popcorn (air popped popcorn without butter or oil, salted air popped popcorn without butter or oil)
Beans, Peas and lentils (including chickepeas, black beans, soy beans, peas etc)
I reached lifetime on the Freestyle plan & then Blue Plan which was very similar to the new Points plan. Of all the plans that I have followed over the years these were my favourites.
So I am delighted that the new WW Points plan is so similar to those older popular plans & that the recipes I enjoyed eating back then will be Zero Points for me (& you!) now!
If you are looking for some easy snack low point snack ideas that you can pick up to eat on the go, take a look at my list of the Best Weight Watchers Points Snacks (includes Point values and serving sizes!).
So, now that you have read this information about the new Weight Watchers Points plan, what are your views? Do you like it? Are you excited to start on your new healthy eating plan? Let me know!