If previous experience is anything to go by I'm writing this post on the New Weight Watchers Plan (2022 / 2023) a year too early!
For as long as I remember Weight Watchers has made changes to its plans on a yearly basis. BUT, it is (usually) only every two years that significant changes are made.
And if you have been a Weight Watcher for longer than a year you will know that WW made BIG changes to the program in November 2021!
In November 2021 the WW program changed to the Personal Points Plan from the myWW plan (Blue, Purple & Green plans). This was a big change as every single person following WW was given a personalised plan.
(Updated) Weight Watchers has just launched its new plan. Take a look at the New Weight Watchers Points Plan Explained for all the info!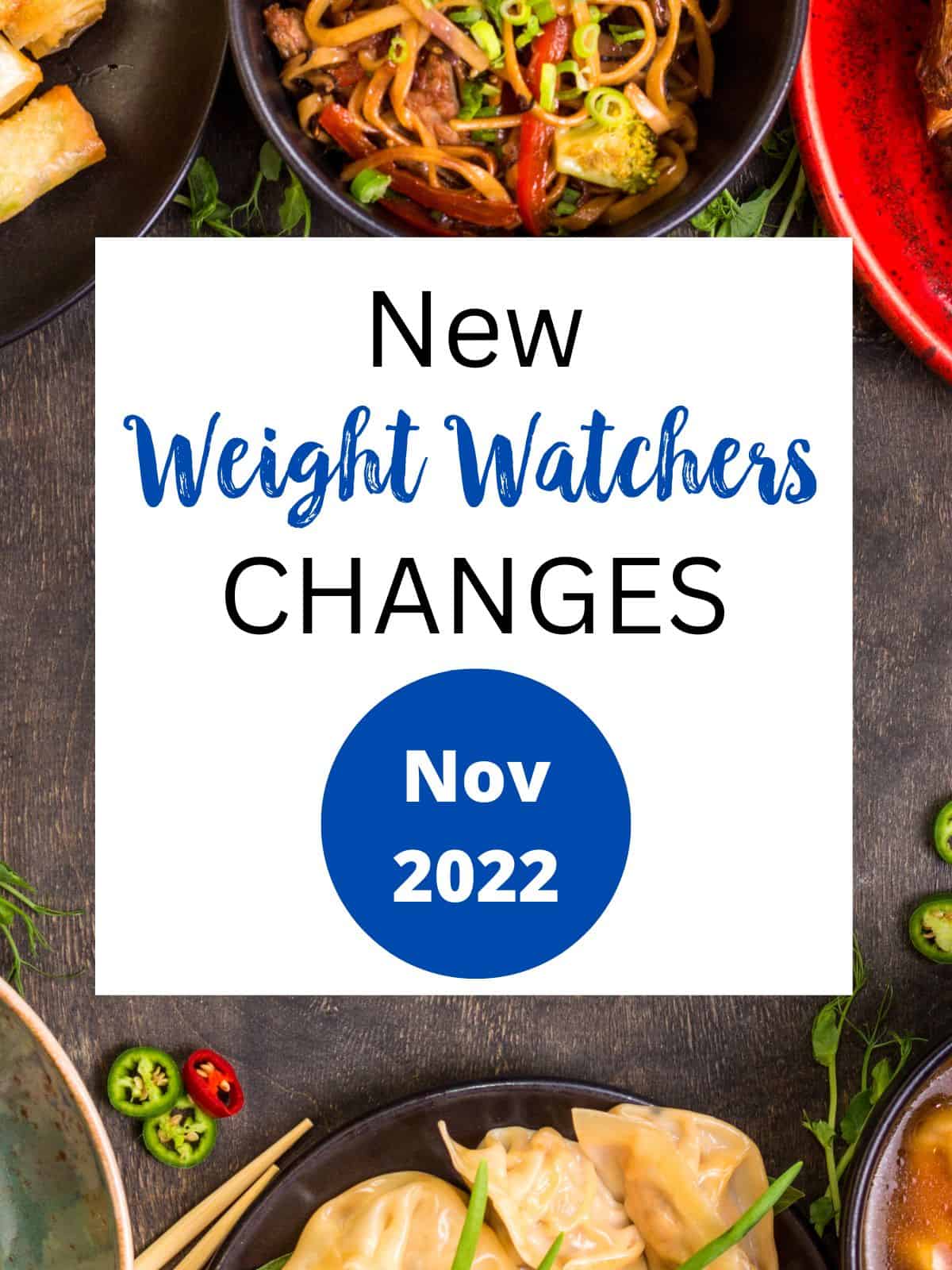 Although I recognise that every person is individual and therefore what works for one does not necessarily work for another, making the plans so personal to the individual (& therefore different for everyone) seemed to put members off. Members left in droves!
There was no cohesiveness, it was complicated and it seemed to lead to lots of confusion with WW members.
Personally, one of the things that I most loved about WW when I first joined was that I felt like I was part of a community.
I could ask questions at meetings or to anyone following the program and they'd be able to help because they all followed the same plan! I felt I belonged to a group of people that were following the same plan and it felt good to be doing my weight management journey with others!
To be honest as a 'recipe / content creator' the Personal Plan has really sucked too!
I just love creating recipes and on previous plans I knew what ingredients would be low in Points so I could adapt my creations to reflect this. But on the Personal Points plan this was near impossible to do!
So I'm excited that the plan is about to change (or has done so if you are reading this after November 2022!). I'm excited to learn the exact details of what the plan entails and I will post more as soon as the details have been released.
But read on to see what changes we are hearing are afoot!
WW plan changes 2022 / 2023
Word on the WW street is that Weight Watchers may be going back to basics.
It seems like everyone will be on the same (or at least very similar) plan. Whoop, whoop!
It looks like lean proteins such as skinless chicken breast, turkey breast and non oily fish will be no (or low) points for everyone along with non starchy vegetables and fruit.
Whether non fat yogurt will be no points remains to be seen, but let's hope so as it was such a good addition to many recipes.
It is unclear whether the new plan will include extra points for exercise and whether you can eat veggies and drink water to top up your dailies / weeklies! I guess we will just have to wait and see!
There is talk that the new plan is going to be very similar to the Weight Watchers BLUE plan of old and as this was one of my favourite plans to date (it really worked for me) I am very excited by this prospect!
As soon as I hear more on the new Weight Watchers program 2022 / 2023 I will update this post to let you know all the ins and outs in detail.
So watch this space 🙂