With the Weight Watchers Points system, no food is off limits, including snacks, so I've put together a list of some of the Best Weight Watchers Points snacks, voted by people on the plan!
Most of these snacks are available to buy from grocery stores across the US and I have included the Weight Watchers Points values and serving sizes for each of the snacks.
Although there are lots of snacks on the plan that are Zero Points (veggies, fruit, fat free yogurt to name a few) sometimes a salty or sweet snack is what I crave.
I know that most store brought Weight Watcher friendly snacks aren't zero points, but if you pick sensibly you can find ones that satisfy the cravings which don't break the 'Points bank'!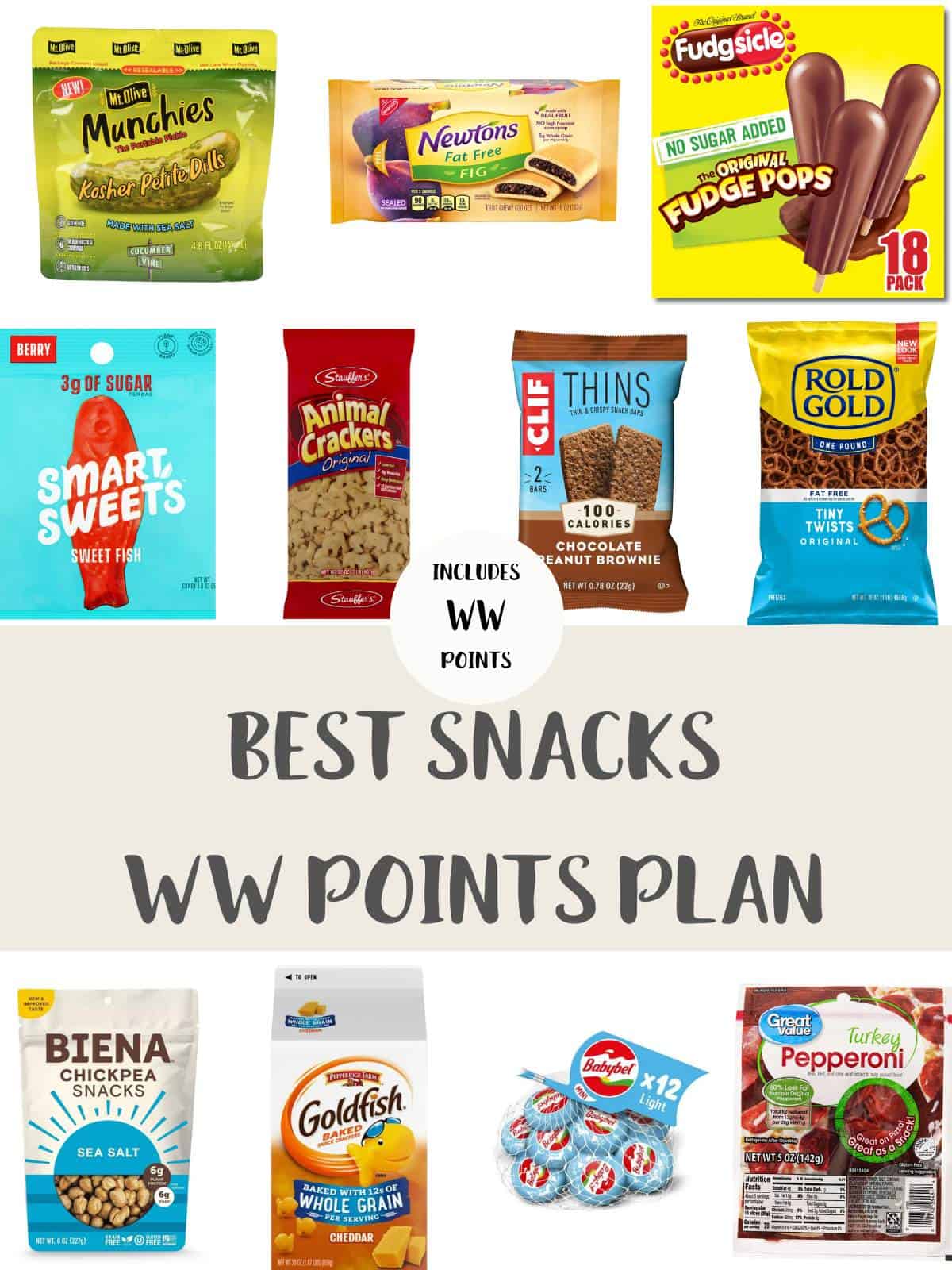 Dairy & Meat Snacks for WW
Since the new plan was introduced in November 2022, people following the WW plan are able to eat fat free cottage cheese, fat free natural yogurt and meats such as wafer thin sliced chicken and turkey breast for Zero Points.
Although I enjoy these foods as a snack, sometimes I just fancy something a little different and I have found all of the products below to be a great help in keeping me satisfied but on plan.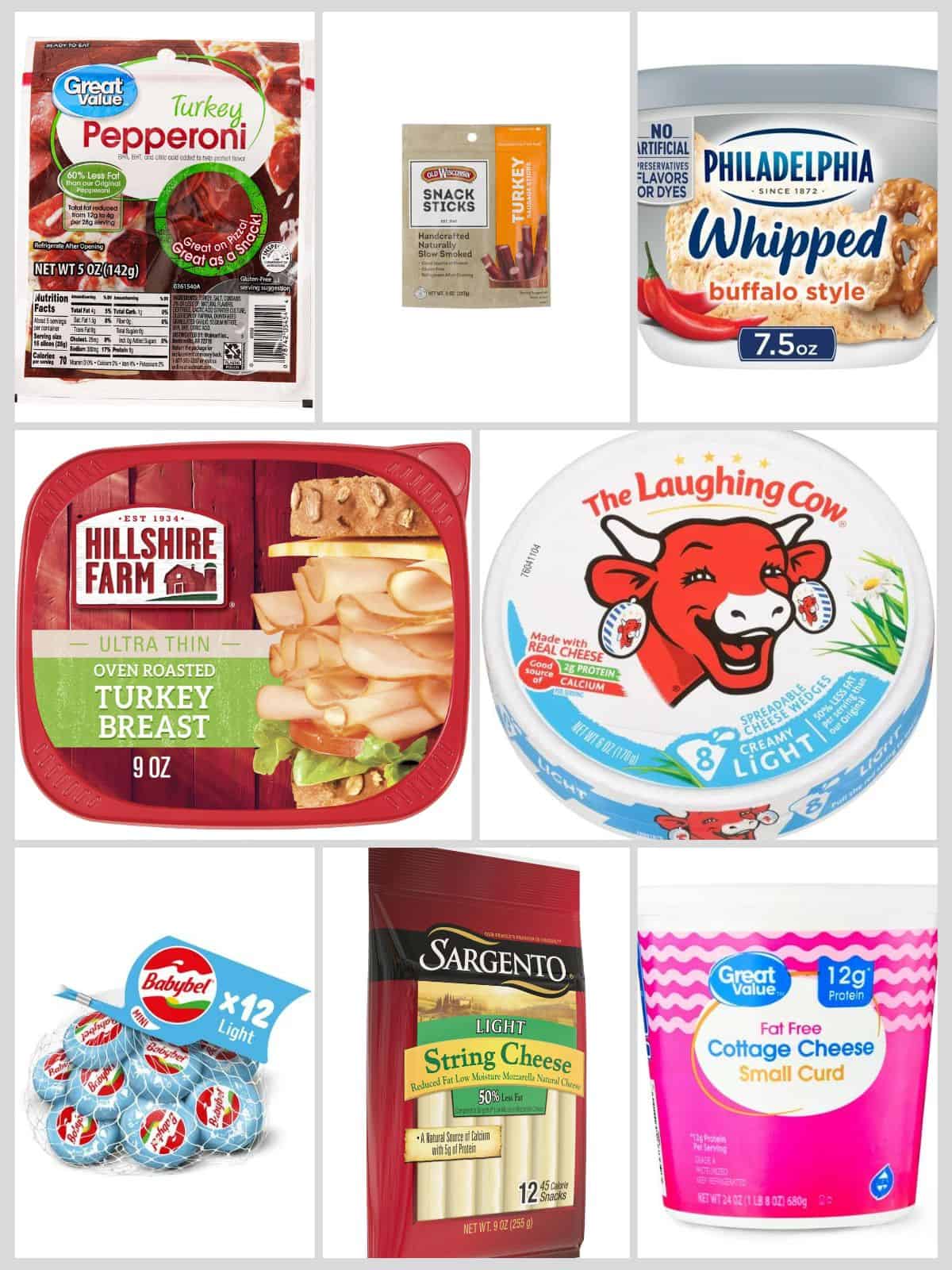 Dairy
Mini Babybel Light (2 Points per piece)
Sargento Reduced Fat Light String Cheese (2 Points per string)
Laughing Cow Creamy light Spreadable Cheese (1 Point per wedge)
Fat Free Cottage Cheese (Zero Points)
Whipped Buffalo Style Philadelphia (2 Points for 2 tablespoons)
Fage Total 0% All Natural Greek Yogurt (Zero Points per serving)
Meats
Turkey Pepperoni (2 Points for 16 slices)
Hillshire Farm Ultra Thin Sliced Turkey Breast (Zero Points)
Old Wisconsin Turkey Sausage Sticks (1 Point per Stick)
Chips & Crackers for WW
Ok, so chips and crackers were one of my downfalls before I started on the WW plan.
I didn't want to give chips up so I just looked around for products that taste great but aren't too high in Points. I've included the Point values for these chips and crackers along with serving sizes.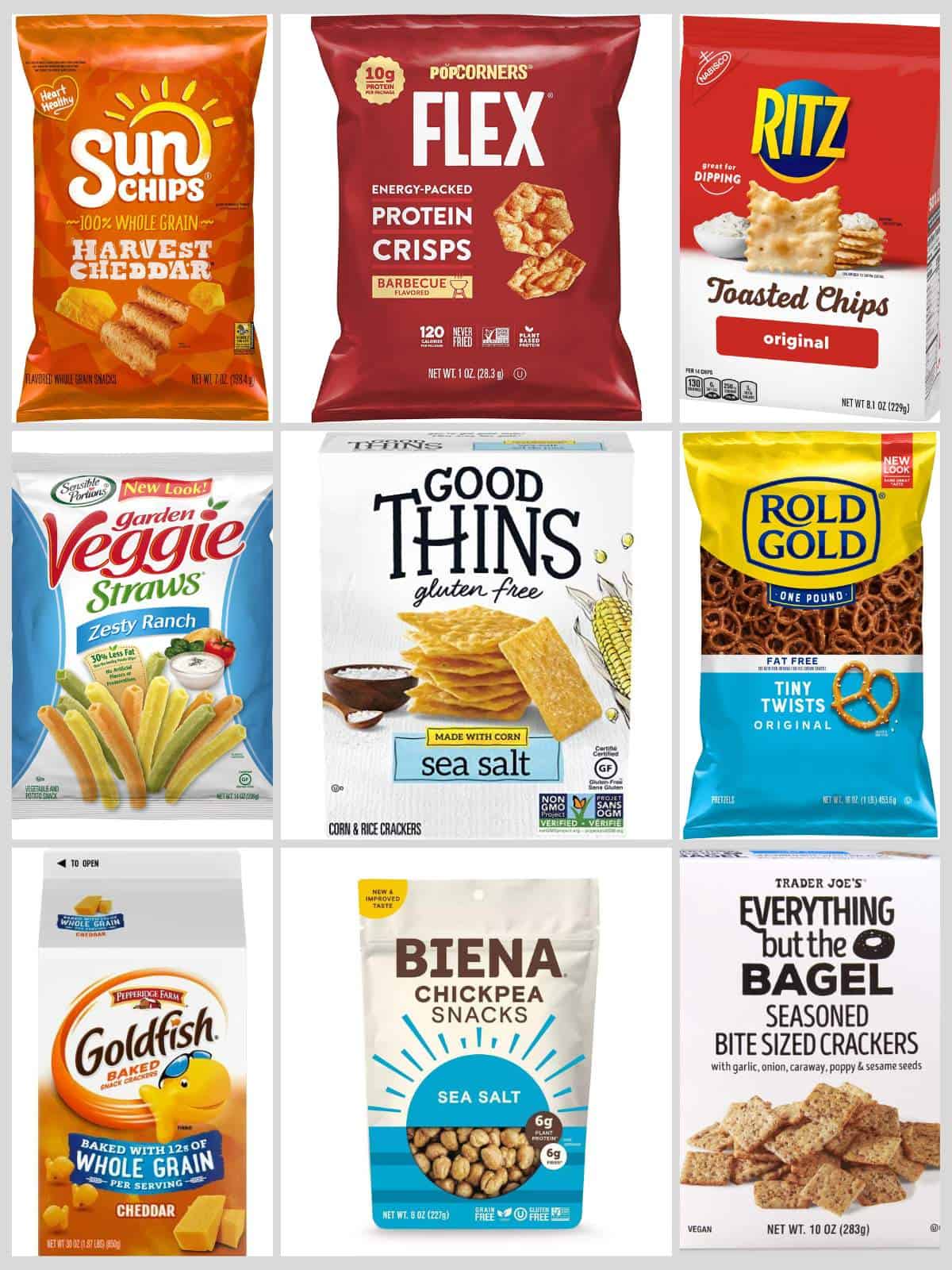 Good Thins Corn Sea Salt (4 Points for approx 38 pieces)
Cheetos Baked Crunchy Cheese (4 Points for approx 34 pieces)
PopCorners Sea Salt (4 Points for approx 21 chips)
PopCorners Flex Protein Crisps BBQ (2 Points per 1oz pack)
Ruffles Baked Original (4 Points for approx 12 chips)
Rold Gold Fat Free Tiny Twists Pretzels (3 Points for approx 18 pretzels)
Pepperidge Farm Goldfish Cheddar Baked (4 Points for approx 55 pieces)
Ritz Toasted Chips Original (4 Points for approx 14 chips)
Garden Veggie Straws Ranch (4 Points for approx 38 straws)
Sun Chips Harvest Cheddar (4 Points for approx 14 chips)
Stacy's Pita Thins Baked Sea Salt (4 Points for approx 13 chips)
Trader Joe's Everything but the Bagel Crackers (4 Points for approx 14 crackers)
Sweet Snacks for Weight Watchers
Like so many other Weight Watchers, I love sweet snacks and I didn't want to give up all candies and cookies. So over the years, I have tried (& liked) all of these sweet snacks listed below.
They are all (relatively) low in Points, but it should be pointed out that it's probably not the best idea to use all your Points on sweet snacks and then fill up on zero point foods for the rest of the day!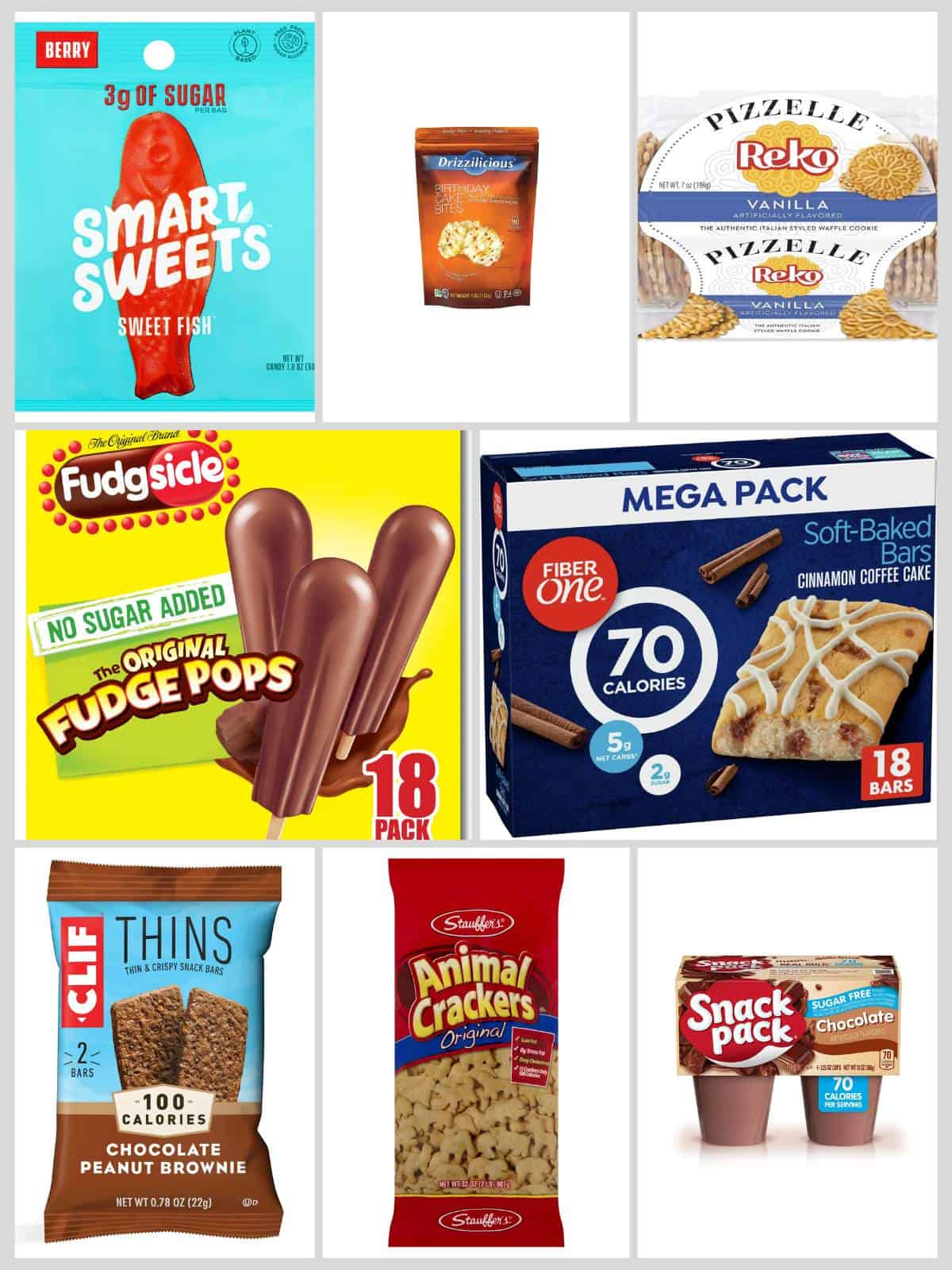 Sweet Snacks
Protein One Peanut Butter Chocolate Protein Bar (3 Points per bar)
Smart Sweets Sweet Fish (3 Points per ½ bag - 25g)
Popsicle Fudgsicle No Sugar Added (2 Points per popsicle)
Newtons Fat Free Fig Cookie (5 Points for 2 cookies)
Snack Pack Sugar Free Chocolate (3 Points per pot)
Lilys Semi Sweet Style Baking Chips (3 Points for approx 30 chips)
Lily's Peppermint Flavored White Choc Chips (3 Points for approx 33 Chips)
Sweet Tarts Mini Chewy Mixed Fruit Candy (4 Points for approx 20 candies)
Jell-o Sugar Free Ready to eat (Zero Points per cup)
Jell-o Sugar Free Chocolate Vanilla Swirls (2 Points per cup)
Fiber One Soft Baked Lemon (3 Points per bar)
Fiber One Soft Baked Cinnamon Coffee Cake (3 Points per bar)
Clif Bar Thins Chocolate Peanut Brownie (4 Points per pack - 2 bars)
Stauffers Animal Snack Crackers (3 Points for 10 crackers)
Reko Pizzelle Cookies Vanilla (2 Points for 3 Cookies)
Drizzilicious Birthday Cake Mini Rice Cakes (4 Points for approx 21 pieces)
Premier Protein Nutritional Shake - Chocolate (1 Point per 11 fl oz shake)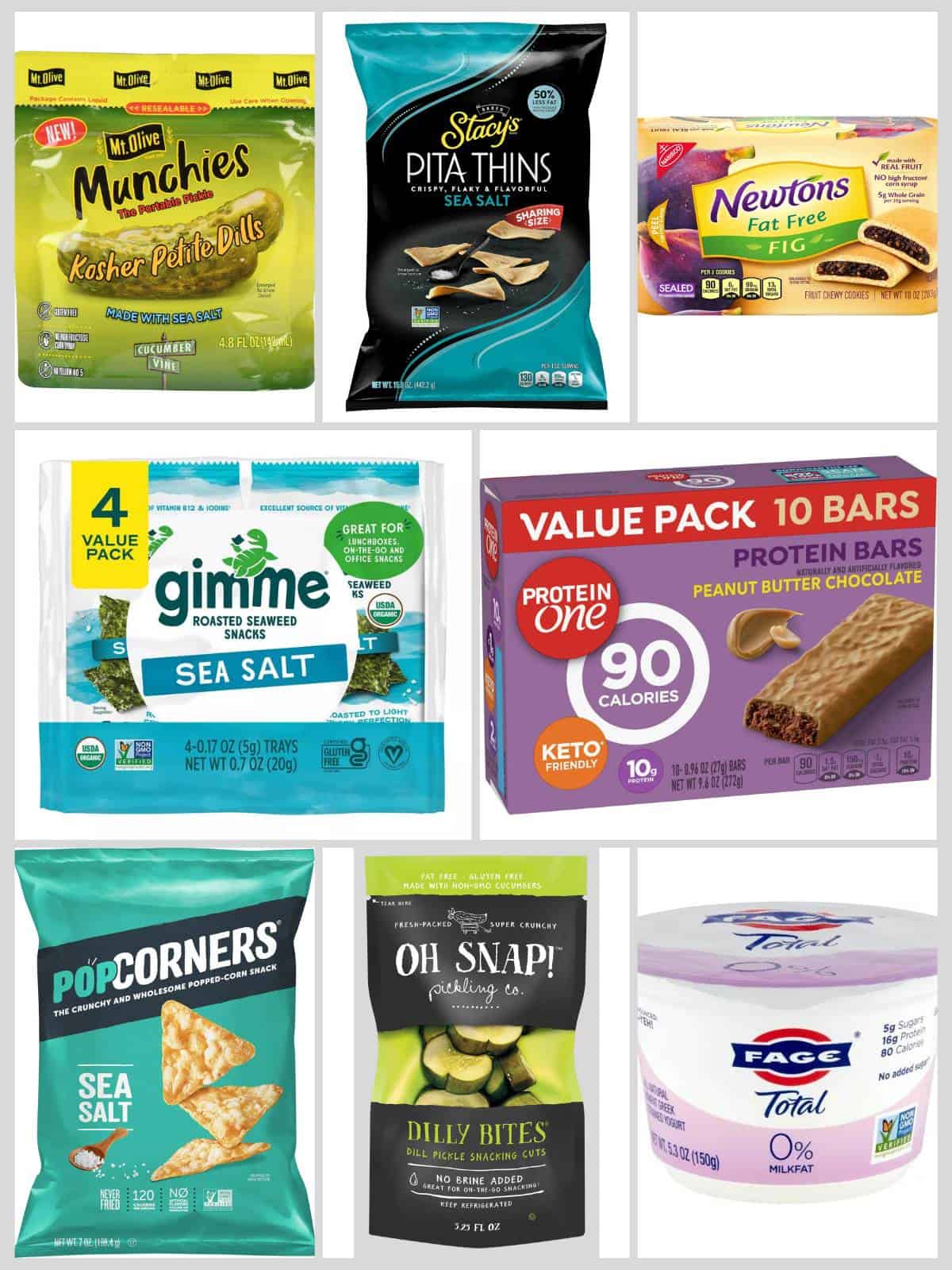 Fruit & Veg snacks
Mt Olive Munchies Petitie Dills (Zero Points)
Oh Snap Dilly Bites (Zero Points)
Crispy Green Freeze Dried Fruit - Pear (1 Point per 10g pack)
Biena Roasted Chickpeas - sea salt (3 Points for 1 oz serving)
Gimme Roasted Seaweed Snack (1 Point per 5g tray)
I hope that you have found this list of the Best Weight Watchers Points Snacks useful.
If there are any snacks that you particularly enjoy that aren't on this list, do feel free to leave a comment below telling us about it - all recommendations are useful to myself and any other Weight Watchers reading this post!
To read more about the new Weight Watchers plan take a look at my post 'The New Weight Watchers Points Plan Explained'.