If you are following the Weight Watchers program you'll know how exciting it is when you find a great tasting WW friendly dessert?
This list of over 6 Low Point Desserts includes recipes for all tastes and Smart Point allocations. 
Whether you are looking for a simple zero Point dessert to keep those sweet cravings at bay or are looking for a Weight Watchers friendly dessert recipe that you can take along to a family gathering or cook out, you'll find one here!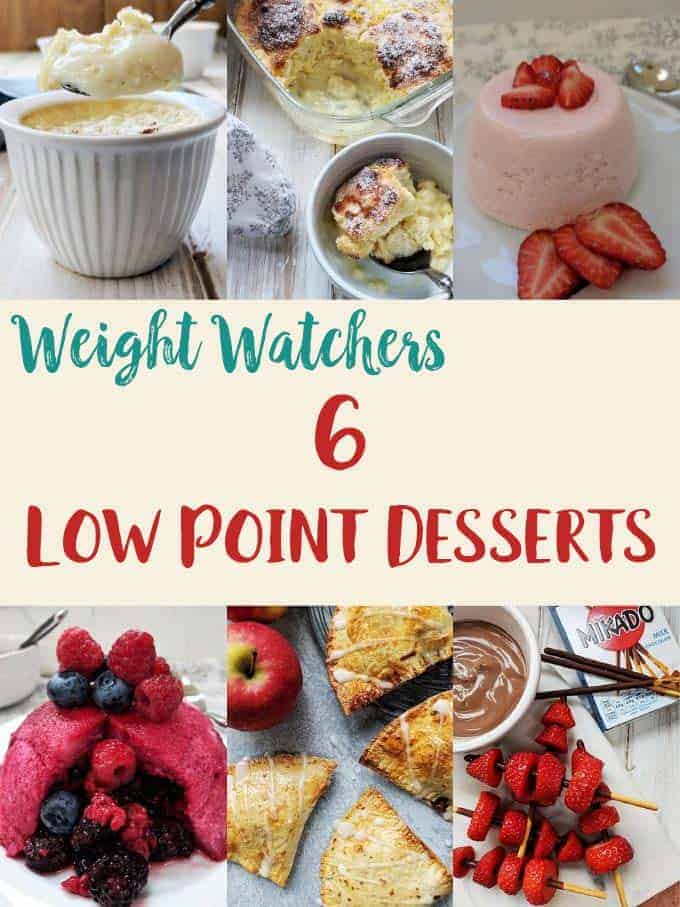 If you have read anything on the Pointed Kitchen website or you follow me on Instagram, you will know that I love dessert!
But dessert was one of the main reasons that I ended up walking into my first Weight Watchers meeting.
I had eaten too much dessert!
Cream & butter laden desserts! Chocolate desserts! Sugary desserts!
You get the picture!
So, although I was pleased when I was told that I could still eat dessert on the WW plan, I knew I would have to adapt the recipes that I was used to making.
I have and I am so pleased that I did!
I continue to maintain a healthy weight and I continue to eat dessert!
What a result!
I have put together a list of a few of my favourite dessert recipes and hope that you find them useful!
6 Low Point Desserts | Weight Watchers
These six Low Point Desserts range from zero Points per serving to 6 Points depending on the plan you follow.
To find YOUR own Personal Points, click on the blue button in the recipe card & it will show you exactly how many points a serving of dessert will be for you!
You are sure to find a dessert here that will suit both your taste & point allocation!