These Radish Fritters with Yogurt and Chive dipping sauce make a tasty and low point lunch. At just 1 SmartPoint per fritter on Weight Watchers Freestyle plan , you can have a couple of fritters with dipping sauce and salad for a filling and different lunch.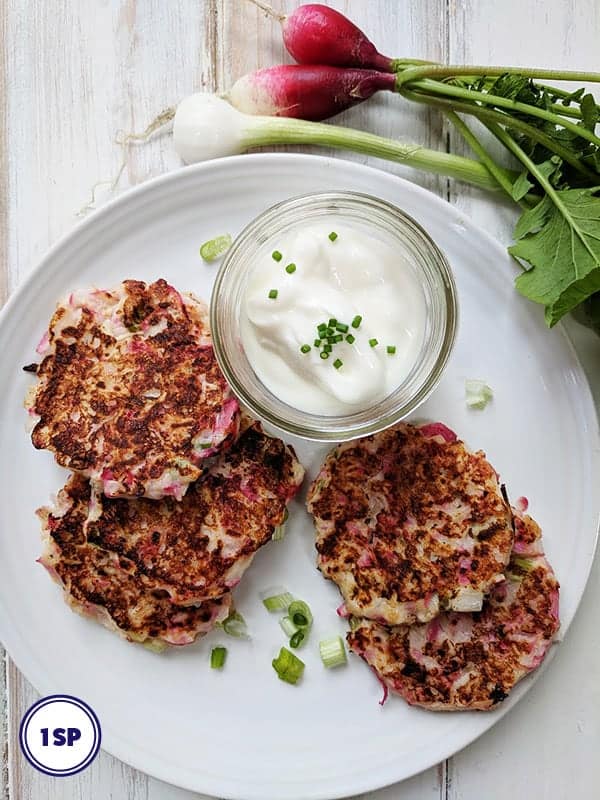 I first made these fritters a couple of weeks ago as I had grown more radishes than I knew what to do with!
I'd found a recipe for Radish Fritters that was made with sour cream, lots of breadcrumbs and fried in butter, so I played around the ingredients a bit to make them more Weight Watcher friendly and developed these low SmartPoint versions. I serve them with salad and a simple dipping sauce of fat free Greek yogurt and chopped chives.
So, first up! I'm aware that not everybody likes radishes, they are a little love 'em or hate 'em.
But if you love them, then you may well love these peppery little fritters!
They make a lovely, and very different, low SmartPoint Weight Watchers lunch.
If you are serving these Radish Fritters with salad, you may be interested in these low SmartPoint salad dressings.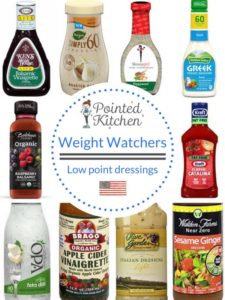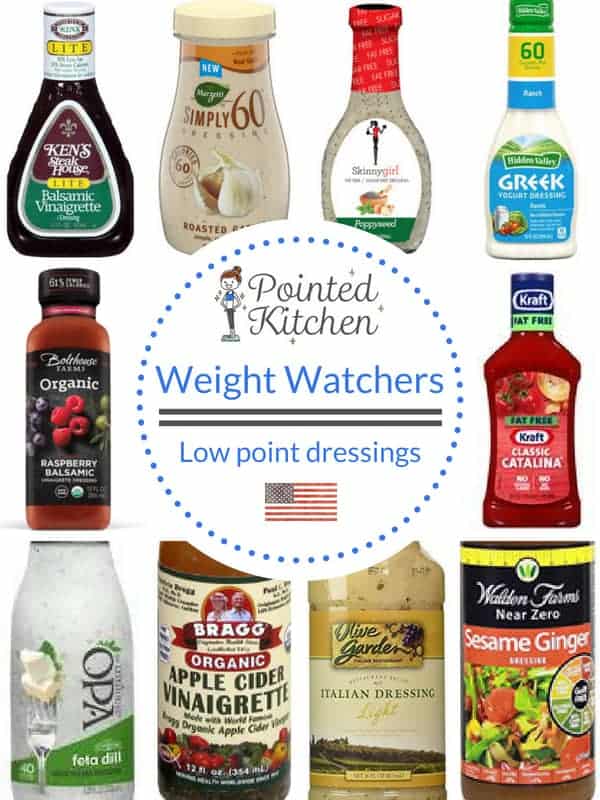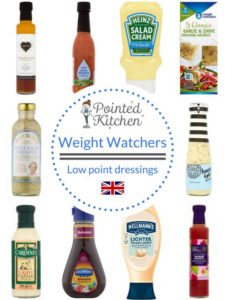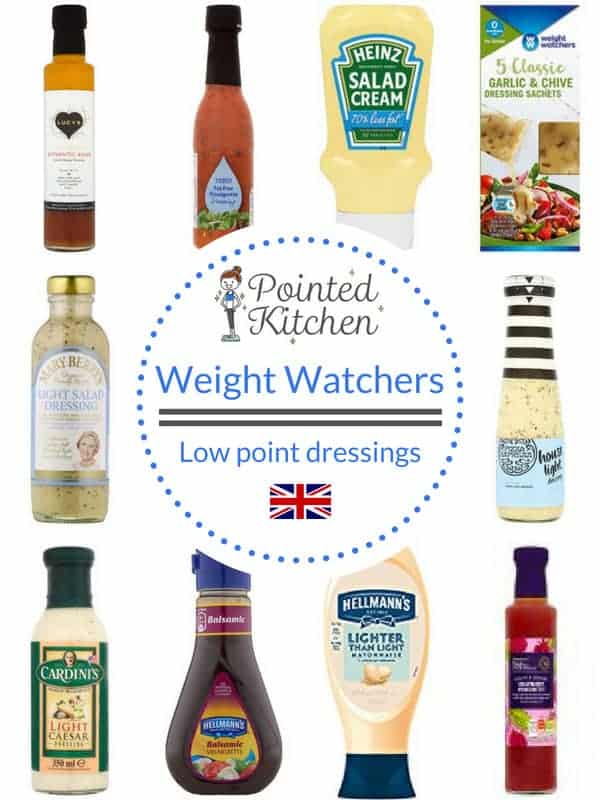 Follow these steps to make the perfect fritter!
Firstly, grate the radishes using a coarse grater, place in a sieve placed over a bowl and sprinkle with salt (pic 1)
Excess liquid from the radishes will drain into the bowl (pic 2)
Thoroughly wash the salt from the radish before squeezing out as much liquid by pressing it against the edges of the sieve.
Finely chop the spring onions / scallions to roughly the same size as the grated radish (pic 3)
Mix in the breadcrumbs and cornflour (pic 4) before adding the wet ingredients (pic 5)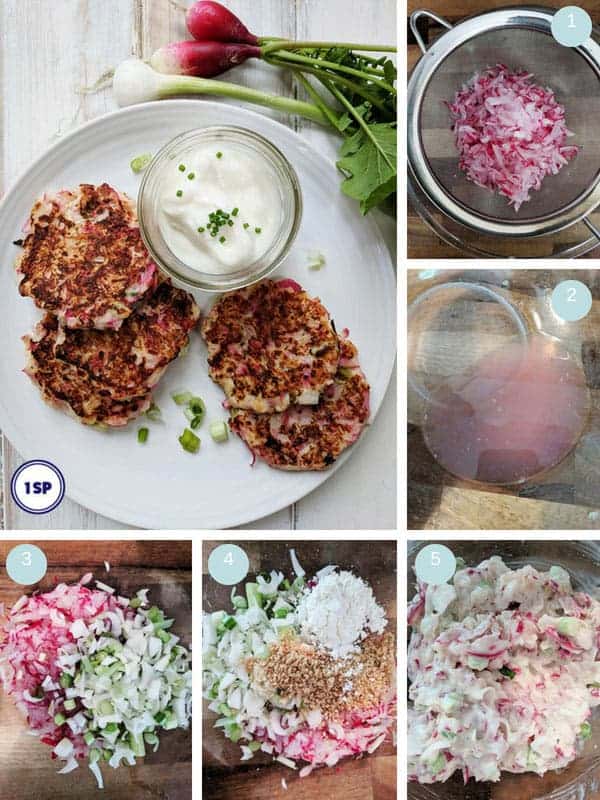 These Radish Fritters are best eaten warm and on the day that they are made.
Want more vegetarian recipes?
Grilled Halloumi Flatbreads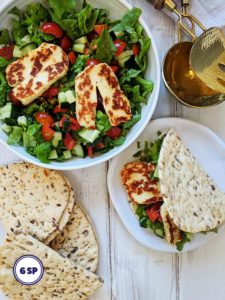 Falafel Burger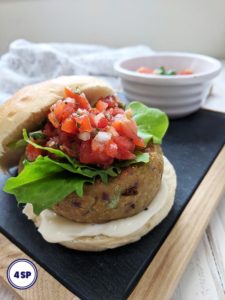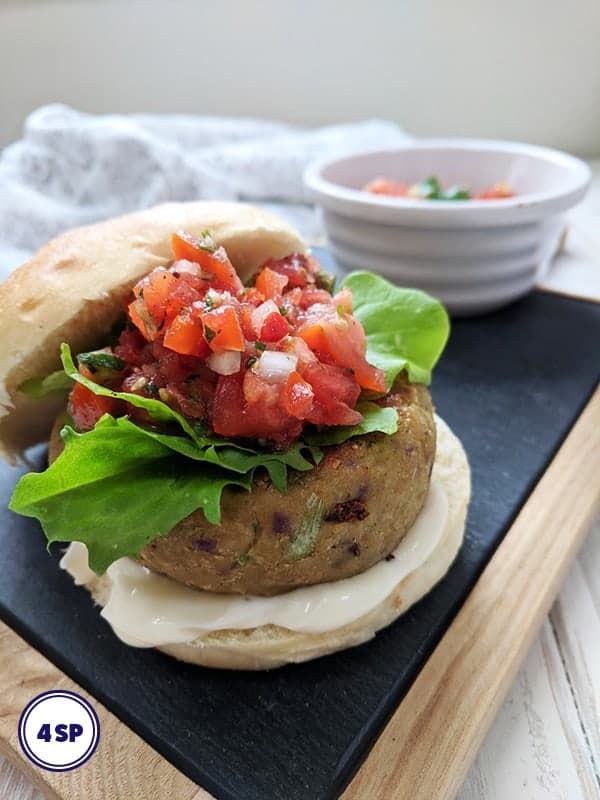 Couscous Salad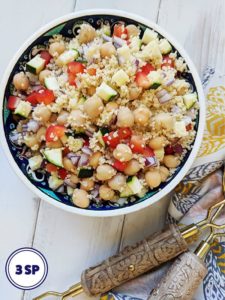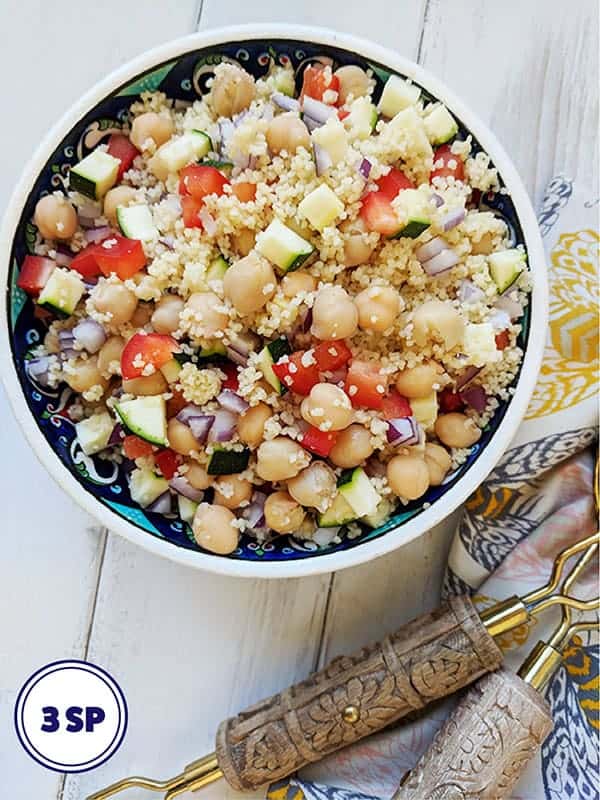 Did you try this recipe?
If you did and you loved it please give it a star rating below!
Oh ... and don't forget to share it via the share buttons!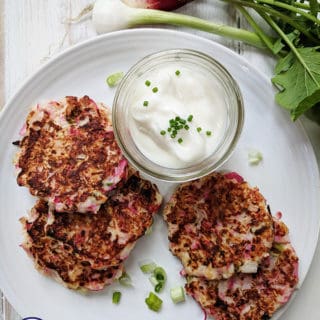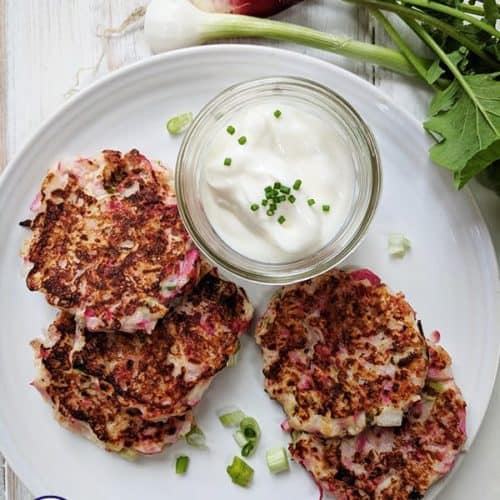 Radish Fritters
These Radish Fritters make a tasty and unusual Weight Watchers recipe! At just 1 SmartPoint per fritter, you can serve with salad for a delicious low point lunch.
Ingredients
For the fritters
200

g

radishes

grated

1

tsp

salt

4

spring onions

chopped finely

2

tbsp

breadcrumbs

1

tbsp

cornflour

1

egg

2

tbsp

fat free Greek yogurt

black pepper

1

tbsp

vegetable oil
For the dip
4

tbsp

fat free Greek yogurt

chives

finely chopped
Instructions
Grate the radishes using a coarse grater. Place them in a sieve over a bowl and sprinkle with salt (see pic 1) . Set aside for 15 minutes & you will notice that liquid from the radishes will have drained into the bowl (see pic 2). Rinse the radishes thoroughly and squeeze out excess liquid by pushing the grated radish against the sides of the sieve.

Place the grated radish into a mixing bowl along with the chopped spring onions, breadcrumbs and cornflour (see pic 3 & 4).

Beat the yogurt and egg together and pour over the radish mixture, add some pepper and mix to combine (pic 5).

I find it best to make these fritters in 2 batches. Make the first four fritters by heating half the oil over a medium heat and placing 4 heaped spoons of the radish mix into the frying pan. Flatten gently with the back of the spoon and cook for 2 - 3 minutes until they are golden and have firmed up. Gently flip the fritter and cook for a further 3 minutes. Remove from the pan and set aside whilst you cook the next batch.

Serve with some fat free natural yogurt and chopped chives for dipping.
Notes
Please be aware that the nutritional information below has been automatically generated and does not account for variations in product brands and types, weights of individual ingredients etc.  It should therefore be considered as an estimate.
PointedKitchen.com has calculated Weight Watchers Smart Points based on the individual ingredients used to make this recipe and not from the following nutritional information.
PointedKitchen.com is not responsible for any loss or damage relating to your reliance on this nutritional information.
Nutrition
Nutrition Facts
Radish Fritters
Amount per Serving
% Daily Value*
* Percent Daily Values are based on a 2000 calorie diet.