Want to eat bread but worried that you can't when following the Weight Watchers program? Well, with this list of Low Smart Point Breads UK, you no longer have to worry. All these Low Point Breads are 1 or 2 Smart Points per slice on Weight Watchers Flex plan.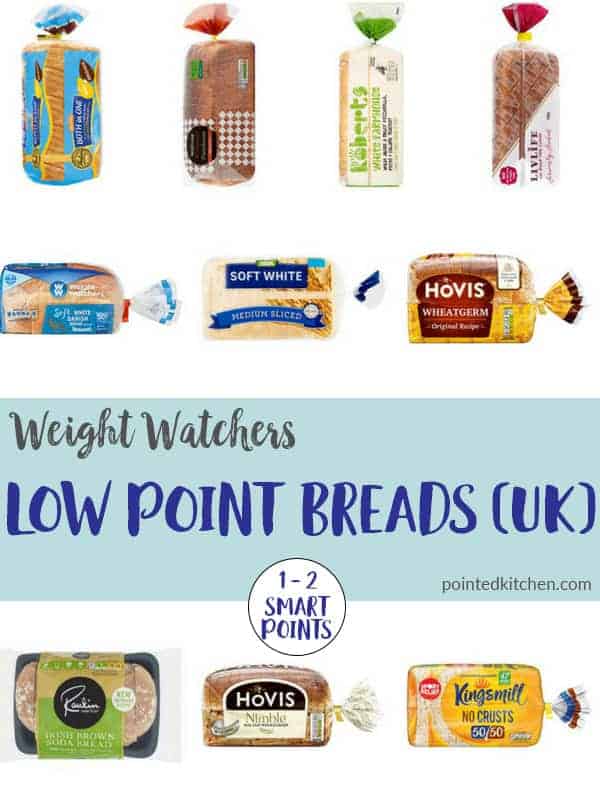 If you want to eat sandwiches, need to eat toast for breakfast, can't do without a slice (or two) of bread with your lunchtime bowl of soup then, like many other Weight Watchers, you will be keen to find a bread that fits into the Weight Watchers program.
Take a look at this selection to find the best Weight Watcher friendly breads available in the UK.
The Smart Point values for the breads in this list are given per 1 slice of bread unless otherwise stated.
Remember that sometimes two slices of bread may actually be more than twice the point value of one slice of bread. Just because one slice is 2 Smart Point, it does not actually follow that two slices are 4 Smart Points!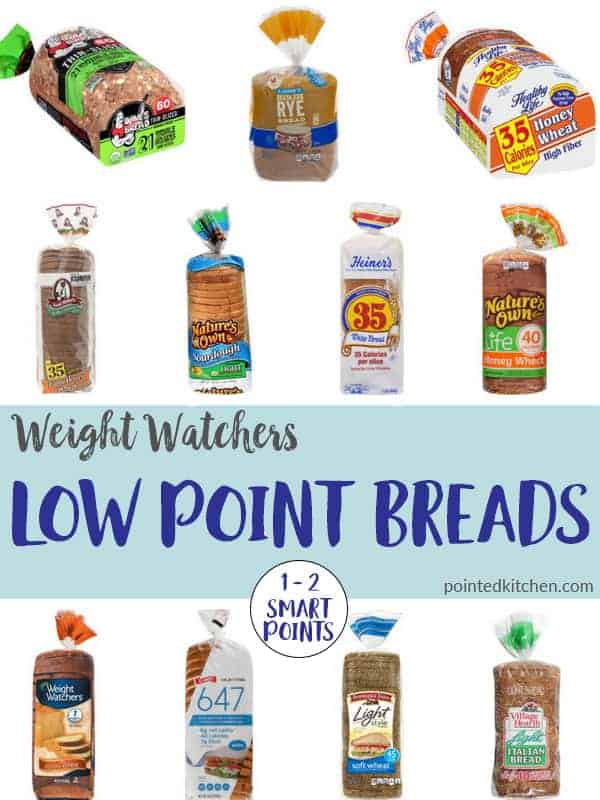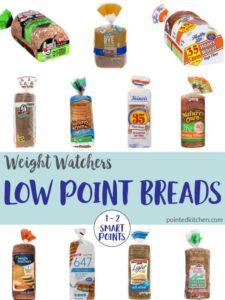 Aldi's The Village Bakery - Both in One Medium Sliced White Bread | 2 Smart Points per slice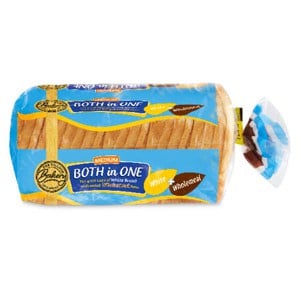 Warburtons Danish White | 2 Smart Points per slice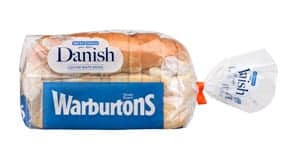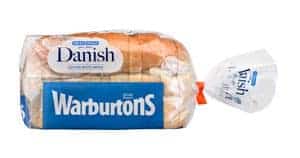 Hovis Wheatgerm Original Recipe | 2 Smart Points per slice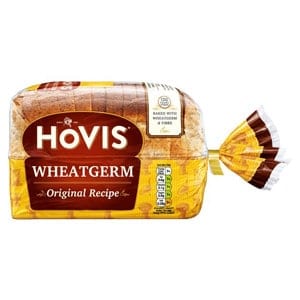 Weight Watchers Thick Sliced Wholemeal Bread | 2 Smart Points per slice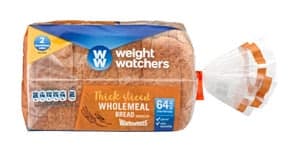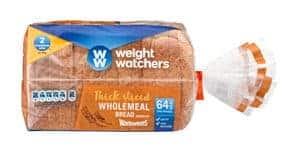 Asda Soft White Medium Sliced | 2 Smart Points per slice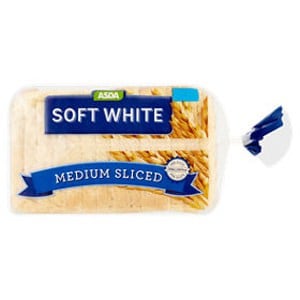 Weight Watchers (by Warburtons) Soft White Danish | 1 Smart Point per slice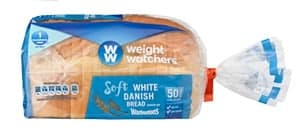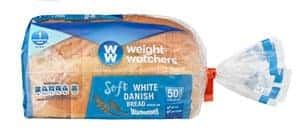 Warburton Thins (all varieties) | 3 Smart Points per Sandwich thin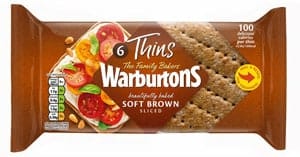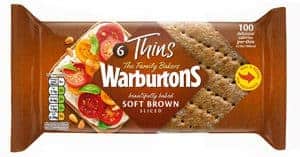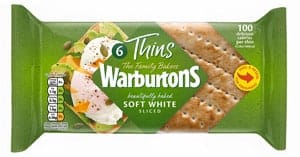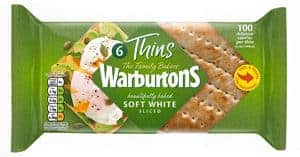 Waitrose Wholemeal Farmhouse | 2 Smart Points per slice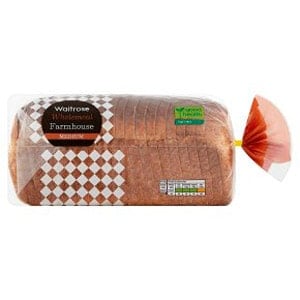 Warburtons Milk Roll | 1 Smart Point per slice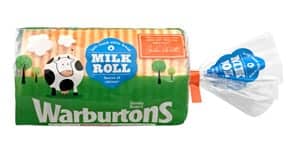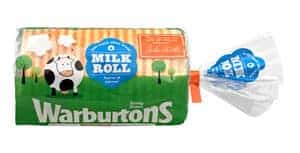 Deli Kitchen Flatbread thins | 3 Smart Points per flatbread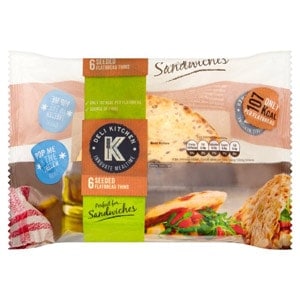 Roberts White Farmhouse Sliced Bread | 2 Smart Points per slice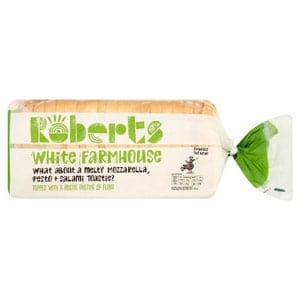 Rankin Irish Brown Soda Bread | 2 Smart Points per slice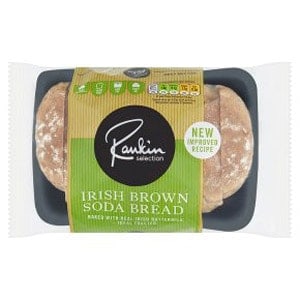 LivLife Seriously Seeded Half the Carbs bread | 2 Smart Points per slice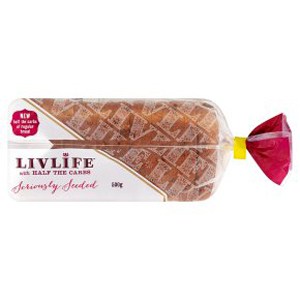 Kingsmill No Crusts 50/50 | 1 Smart Point per slice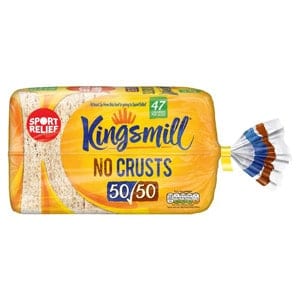 Hovis Nimble Malted Wholegrain | 1 Smart Point per slice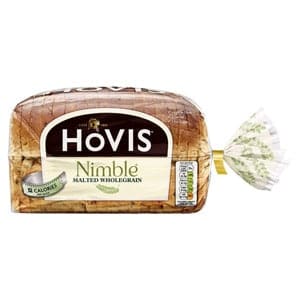 Like this? Then you may also like these: