This list of Low SmartPoint Crackers UK will be useful for anyone visiting or based in the UK who is following the Weight Watchers Freestyle plan.
One of the questions that I see a lot on the Weight Watchers forums is whether there are low SmartPoint crackers.
Well, yes there are! With this roundup of low smartpoint crackers UK, you won't blow your SmartPoint budget if the craving for crackers and (low fat) cheese becomes too much!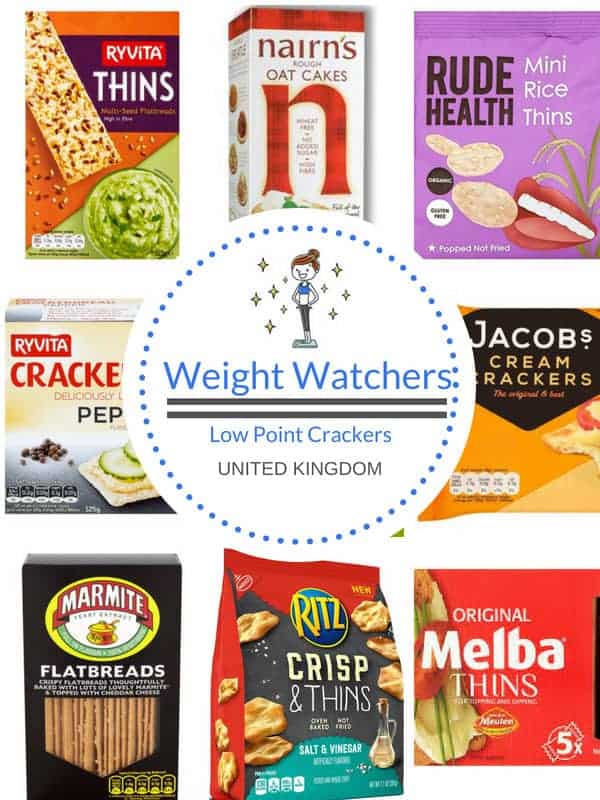 If you are from the USA or Canada and want to know what low SmartPoint crackers are available near you, take a look at this post!
This post may contain affiliate links. As an Amazon Associate I earn from qualifying purchases. Visit this page to see what that means.
Ryvita Multi-Seed Thins | 2 SmartPoints for 2 thins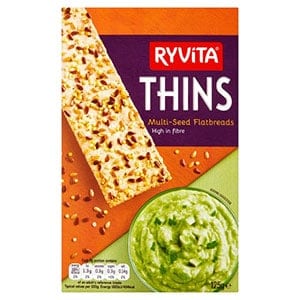 Multi-Seed Ryvita Thins are just 2 SmartPoints per 2 thins. They are also available in black pepper flavour, sweet chili flavour and 3 Cheese flavour. They are available in most major food shops. Alternatively you can purchase a pack of 6 boxes from Amazon here.
Nairns Rough Oatcakes | 3 SmartPoints for 2 oatcakes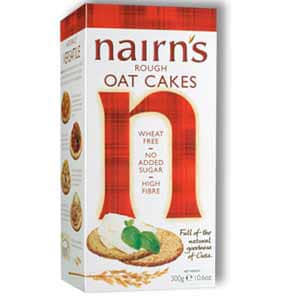 Nairns Rough Oat Cakes are 3 SmartPoints for 2 oatcakes. They are wheat free, high fibre and do not contain any added sugar. They are available in most major food stores or can be purchased on Amazon here. Nairns oat cakes come in a variety of different flavours but these are a perfect accompaniment to cheese!
Rude Health mini thins | 3 SmartPoints per 30g bag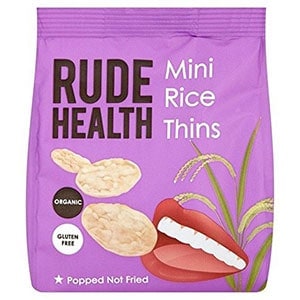 These Rude Health Mini Rice Thins are, as the name suggests, thin rice cakes. They are crispy and popped, not fried. They come in handy 30g bags and can be brought at many UK supermarkets.
Ryvita Crackerbread | 1 Smartpoint for 2 crackerbread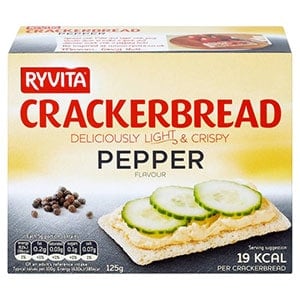 Ryvita Crackerbreads are now available in original, wholegrain, pepper & cheese flavours. They are 1 SmartPoint for 2 crackerbreads and are perfect topped with light soft cheese and tomato or hummus and cucumber. They are available in most large supermarkets and are available to purchase from Amazon here.
Jacobs Cream Cracker | 2 SmartPoints for 2 crackers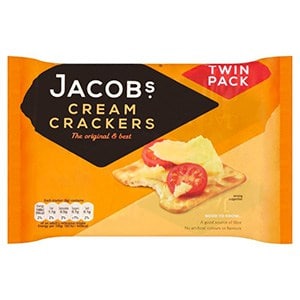 Jacobs Cream Crackers are synonymous with cheese and biscuits. You can eat two cream crackers for 2 SmartPoints. They can be brought at most supermarkets in the UK or can be purchased from Amazon here.
Marmite Flatbreads | 2 Smartpoints for 2 flatbreads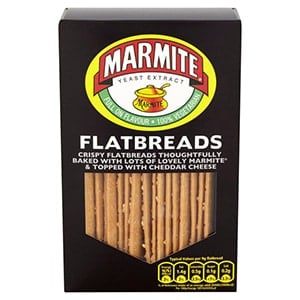 You are either going to love or hate this one! Marmite Flatbreads are just 2 SmartPoints for 2 flatbreads. The crispy flatbreads baked with Marmite are perfect topped with low fat cheese :-). They are available at most major supermarkets or they can be purchased on amazon here.
Ritz Crisp & Thins | 4 Smartpoints for 21 pieces (1oz/30g)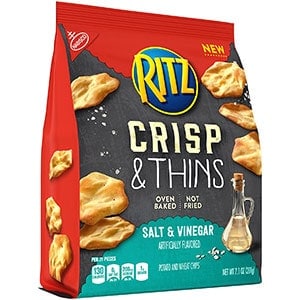 Ritz Crisps & Thins are available in flavours such as bacon, sea salt, salt & vinegar, cream cheese & onion, sweet chili & sour cream and smoked chipolte. You can buy them in most large stores.
Van der Meulen Melba Thins | 2 Smartpoints per 20g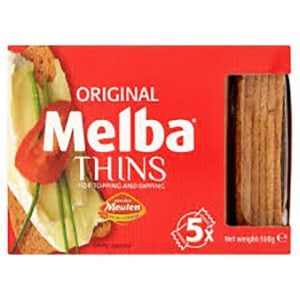 Lastly, Van der Meulen Melba Thins are available in whole wheat or original. you can eat 20g for 2 SmartPoints. They can be brought at most major supermarkets.
Ideas for your crackers
Eat them with low fat cheese
Eat them with dipped in salsa
Eat them with this beetroot houmous
Eat topped with or dipped in houmous