If you adore peanut butter and are following the Weight Watchers plan you will love this list of over 20 of the Best Peanut Butter options for Weight Watchers.
Whether you follow the Green plan, Blue plan, Purple plan or you still sticking to the old Freestyle plan, you are sure to find a WW friendly Peanut Butter here!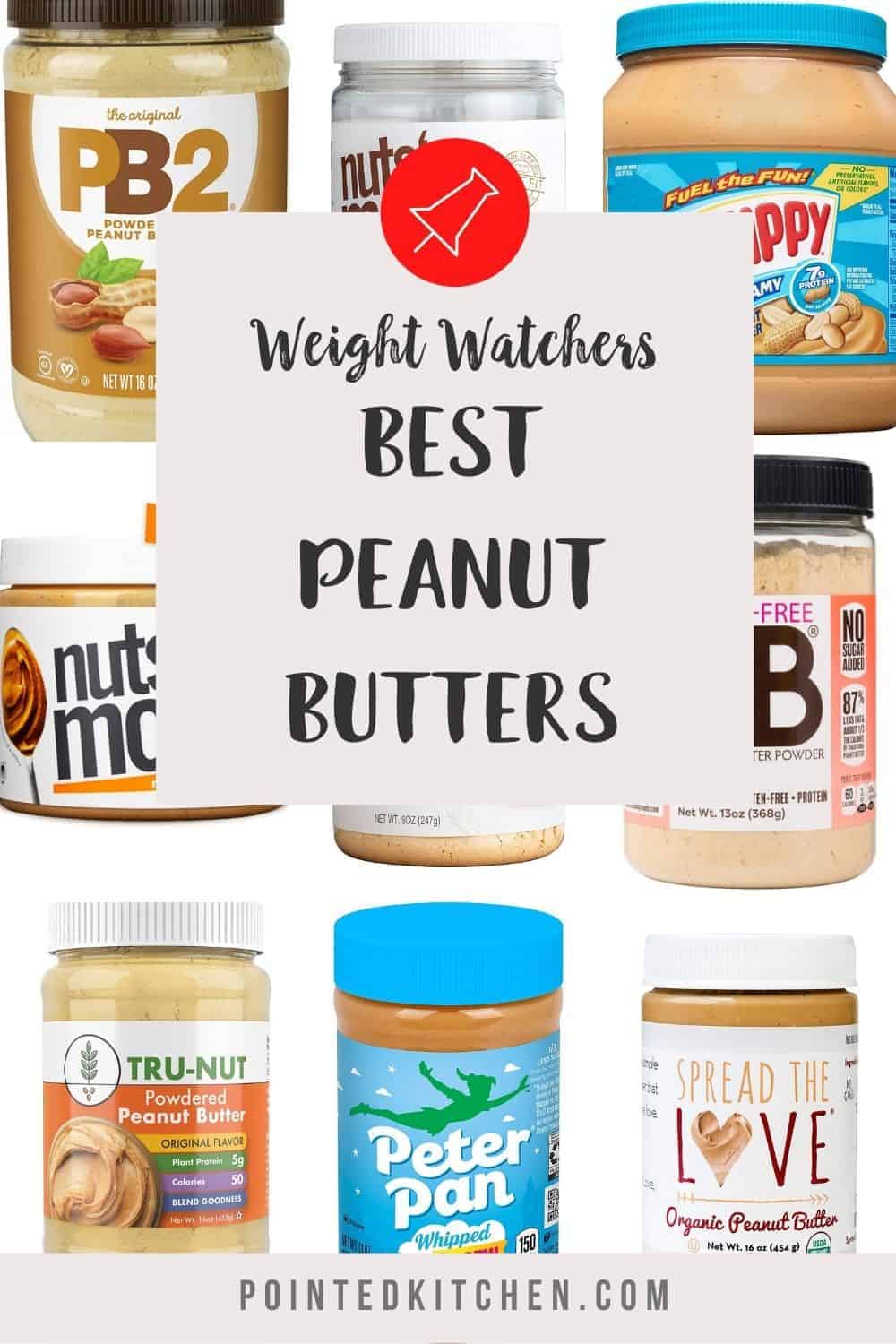 Anyone who follows the Weight Watchers program but hankers after peanut butter will remember the disappointment of discovering just how many SmartPoints there are in a single serving of delicious creamy (or crunchy!) yummy peanut butter.
Urgh! I was so disappointed!
How could a tablespoon be quite so many points!
And to think that prior to following the WW program, I used to mindlessly eat it out of the jar with a spoon 😀
Powdered Peanut Butters & Weight Watchers
When I began following the Weight Watchers plan many years ago, powdered peanut butter wasn't really a thing! You had to search far and wide to find it or you had to order it off specialist protein websites.
Things have changed and it is now quite commonplace - you can buy some of the bigger brands in food stores like Walmart & Target and many 'health food stores' now stock a wide range of brands.
And the good news is that powdered peanut butters work out relatively low in SmartPoints.
To make up the powders into a spreadable butter you are usually instructed to mix with a small amount of water until you reach the desired consistency.
However, I have heard that some people prefer to mix it with zero fat natural yogurt for a more creamy consistency.
Others add a little sweetener or honey for sweetness or a little salt to add a bit more depth.
Why not experiment and find a way that suits your taste best!
Of course some people just don't like the powdered peanut butters and yearn for a lower point peanut butter spread.
Traditional Peanut Butters & Weight Watchers
Unfortunately, traditional peanut butters are much higher in SmartPoints than the powdered varieties.
I have listed a number of spreads below that range from 5 SmartPoints per 2 tablespoons to 7 SmartPoints per 2 tablespoons.
Some of them are flavored, some of them are 'plain', some are crunchy and some are smooth.
All are delicious!
How I worked out the SmartPoints
I worked out the SmartPoints for each of these peanut butters in the Best Peanut Butters for Weight Watchers by inputting the nutritional information into the official WW calculator.
The SmartPoints are correct at the times of writing (September 2020)
This post may contain affiliate links. As an Amazon Associate I earn from qualifying purchases. Visit this page to see what that means.