This list of the best frozen meals for Weight Watchers is for anyone craving a meal that you don't have to think about - that you can pull from the freezer, cook and serve up with minimal fuss, thought and effort!
I think we are often made to feel guilty (perhaps even lazy) if we opt for a frozen meal rather than a 'proper' home cooked meal and that's a shame!
Freezer meals can definitely be a Weight Watchers friend.
When we are busy, too stressed, too tired or just lacking motivation a well balanced freezer meal really can be our friend.
How many times have you got in from a busy day, not had a WW friendly meal prepared and picked up the phone for a takeaway or grabbed something that is quick and easy to cook but puts you way above your SmartPoint allocation for the day!
I know I have ..... many, many times.
That is why I have a number of freezer meals that I know that I like and that I know the SmartPoint values of that I can just grab when the need arises.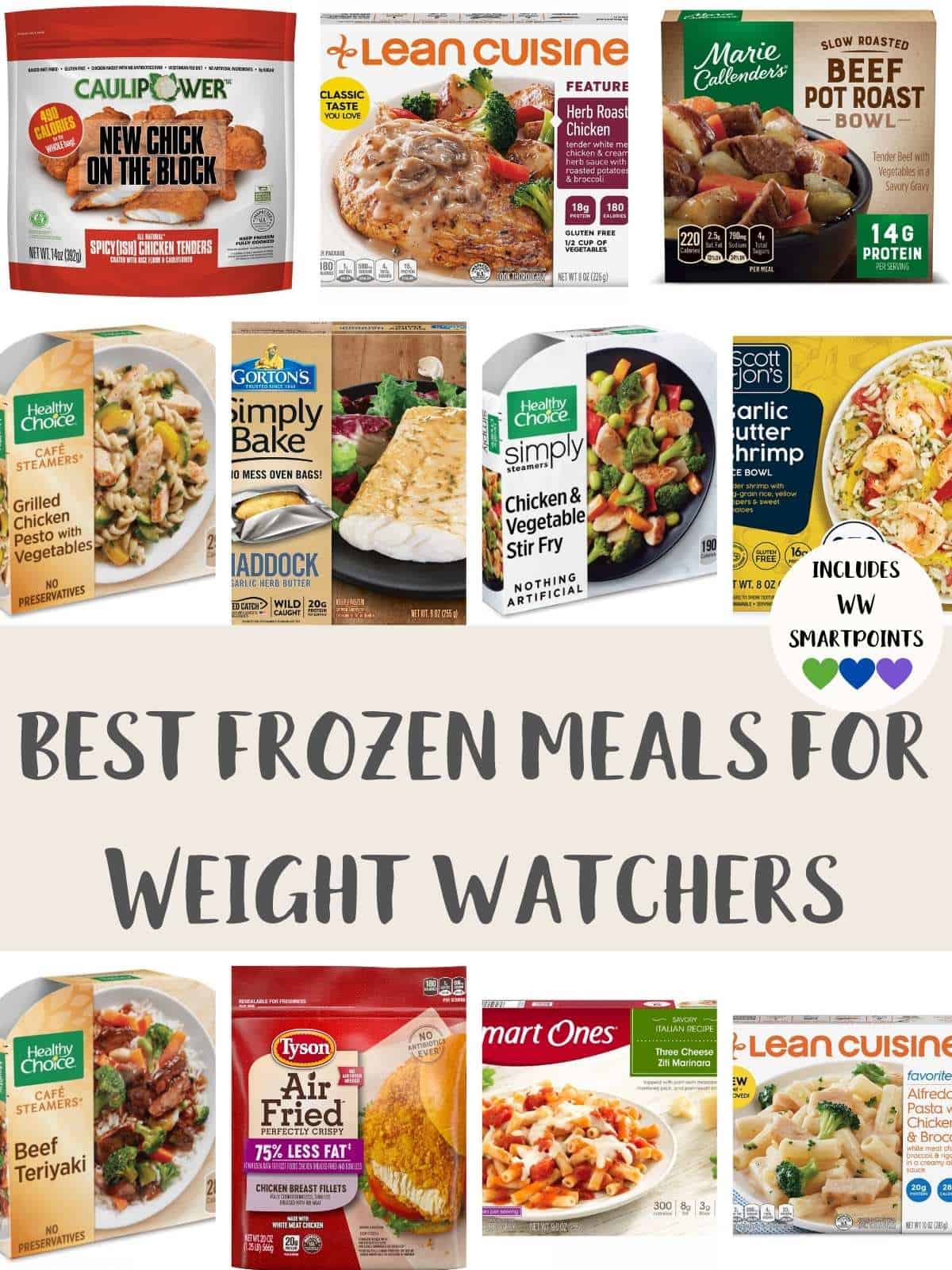 This list of more than 20 of the best frozen meals for Weight Watchers contains single meals that can be purchased from most larger food stores.
I have tried (& liked) many of these meals but I have also included some of the meals that I have heard other people on the WW program rave about!
I have included the SmartPoint values for each of the myWW plans (Blue, Purple and Green). If you still follow the older Freestyle plan look at the Blue SmartPoint values.
Please do be aware that ingredients of these meals can sometimes change meaning that the SmartPoints may change - but the SmartPoints that I have listed for these meals were correct at the time of writing this list (Aug 2021).
I hope that you enjoy this list! As always, if there is a particular Weight Watchers freezer meal that you particularly like please feel free to leave a comment in the comment box below as you could help another Weight Watcher with your suggestion!
Best Frozen Meals for Weight Watchers