These Oat Raisin Cookies are 4 Smart Points per portion on Weight Watchers Blue, Green and Freestyle plans.
They are 3 SmartPoints per cookie on the WW Purple plan.
As well as being a tasty and very satisfying low point treat, they are also easy to make.
They freeze very well if you want them out of temptations way!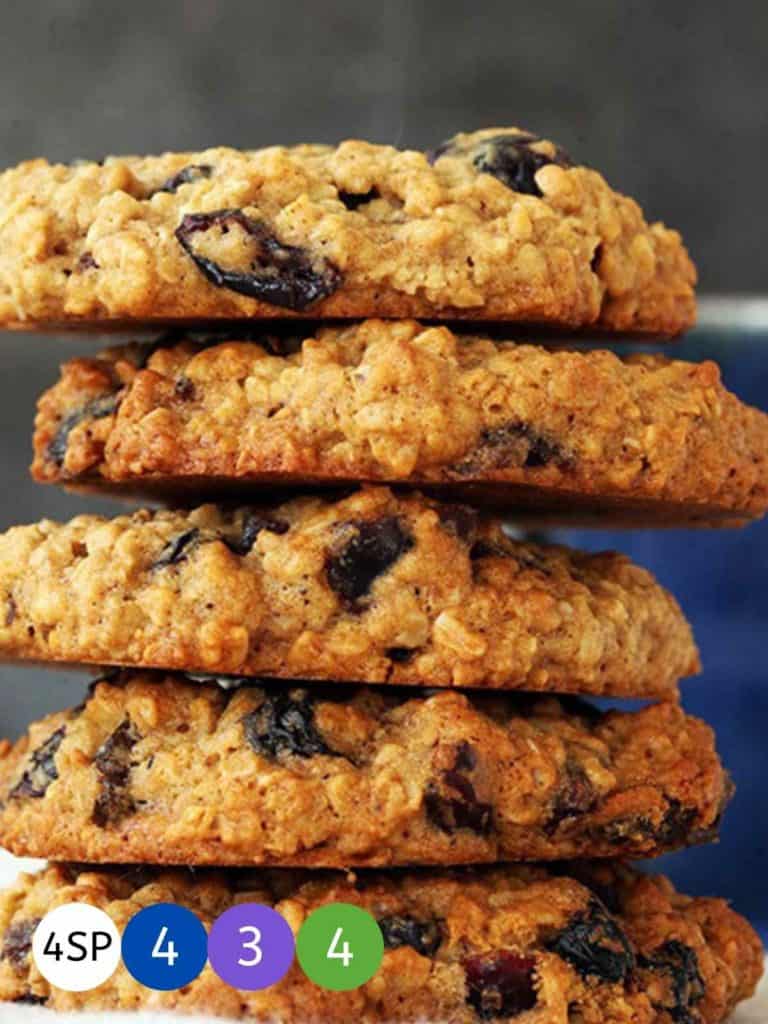 Since I started my Weight Watchers journey I have tried to be sensible and not eat too many snacks between meals. I no longer buy packets of biscuits as they were (one of) my biggest downfalls.
If I ate one biscuit, I would find myself eating the whole packet or at least half the packet.
Thankfully my mindset has changed since starting Weight Watchers and I no longer find myself craving packets of biscuits so often.
However, every now and again I do really fancy a cookie and these Oat Raisin Cookies just hit the spot. They are sweet, buttery and what is more they are filling.
I really don't think I would be able to eat my way through the whole batch even if I tried. One is enough to fill me up and satisfy the cravings nowadays.
These Oat Raisin Cookies also freeze really well.
If you make the batch of 12 cookies and don't trust yourself not to eat the whole lot in one sitting just pop them in the freezer and take them out one at a time when needed.
Although raisins are quite high points I think that the extra sweetness that they bring justify the additional points.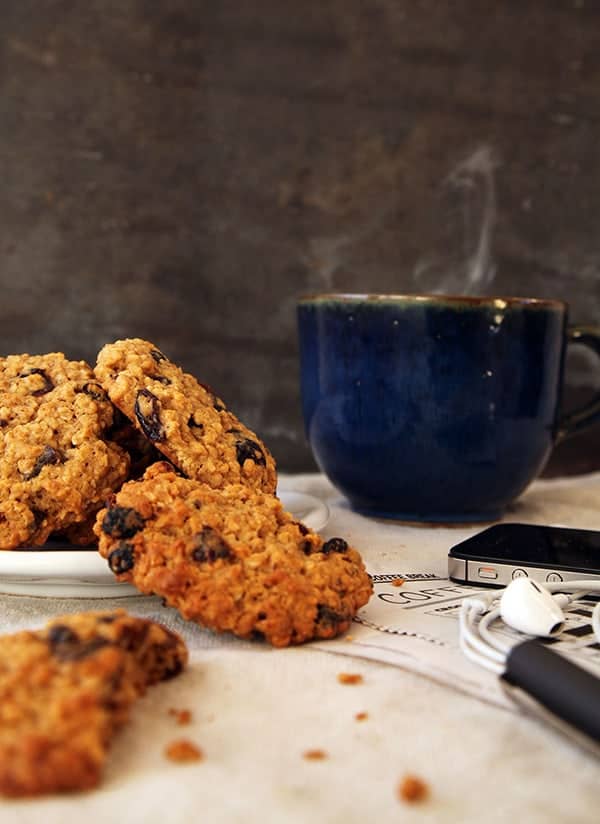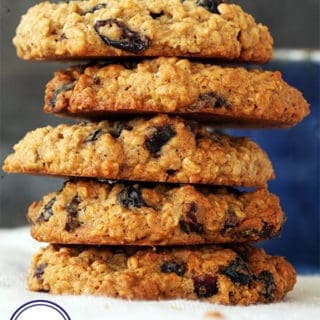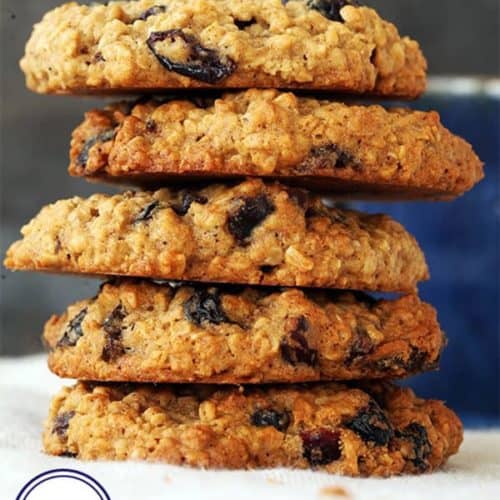 Oat & Raisin Cookie
4 Smart Points per cookie on Weight Watchers Flex / Freestyle

Ingredients
1.25

cup

Oats

1

Egg

3.5

tbsp

low fat spread

1

tbsp

Honey

3

tbsp

Soft brown sugar

1

tsp

Baking powder

.5

cup

Wholemeal flour

.5

cup

Raisins

1

pinch

Cinnamon

1

pinch

Mixed spice
Instructions
Preheat oven to 180oC / 160oC Fan / 350oF


Place the oats, flour ,spices, baking powder and raisins in a bowl and mix to combine.


Melt the Lurpak light in a small saucepan over a low heat and once melted pour over the dry ingredients. 

Add the honey, sugar and egg and mix thoroughly until all the ingredients are combined. Set aside for 10 minutes.

Place tablespoons of the cookie mixture onto a lined baking sheet and squash down slightly.


Bake in the middle of the preheated over for 12 - 16 minutes until the cookies are golden.


Leave to cool for 10 - 15 minutes on the baking tray before transferring to a wire rack.

Notes
Please be aware that the nutritional information below has been automatically generated and does not account for variations in product brands and types, weights of individual ingredients etc.  It should therefore be considered as an estimate. PointedKitchen.com has calculated Weight Watchers Smart Points based on the individual ingredients used to make this recipe and not from the following nutritional information. PointedKitchen.com is not responsible for any loss or damage relating to your reliance on this nutritional information.
Nutrition
Nutrition Facts
Oat & Raisin Cookie
Amount per Serving
% Daily Value*
* Percent Daily Values are based on a 2000 calorie diet.