A regular weigh-in on a reliable bathroom scale is so important for anyone following the Weight Watchers program.
Whether you are following the myWW Blue plan, the myWW Green plan or the myWW Purple plan, you will want to accurately monitor your weight to help you on your WW journey.
This list of over 10 of the best bathroom scales will help you decide on the most appropriate scale for you!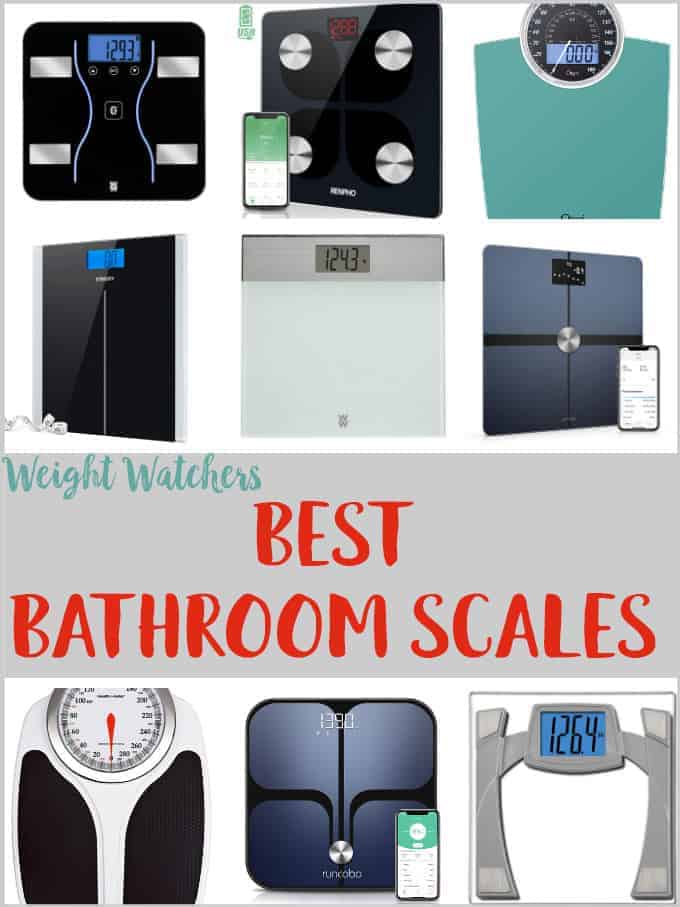 Weekly weigh-ins have been the bedrock of Weight Watchers for many many years.
However, since the move to WW [Weight Watchers reimagined] a couple of years ago, the focus of WW has shifted a little from just weight loss to a more general focus on health and wellbeing.
But I believe that anyone following the Weight Watchers plan is interested in losing weight or at least maintaining the weight that they are.
If you don't attend weekly WW workshops for any reason (& I'd really urge you to consider it!) weighing yourself at home, once a week can be a really powerful tool to your WW journey.
And the best way of tracking your weight is by using a good quality, accurate set of bathroom scales.
You get to check on your weekly progress, you get a visual reward for any positive changes to your eating and exercise during the week and you begin to learn how your behaviours relate to your weight and weight loss.
If you want to read more about the benefits of weekly/daily weigh-ins take a look at this article from the Harvard Medical School.
So take a look at this list of the Best Bathroom Scales to see which ones are most appropriate for you.
This post may contain affiliate links. As an Amazon Associate I earn from qualifying purchases. Visit this page to see what that means.
Best Bathroom Scales | Weight Watchers