Did you know that planning ahead is one of the keys to success with Weight Watchers? This printable Weekly Meal Planner is perfect for planning your week ahead, working out what you are going to eat and what the SmartPoints values are for each meal!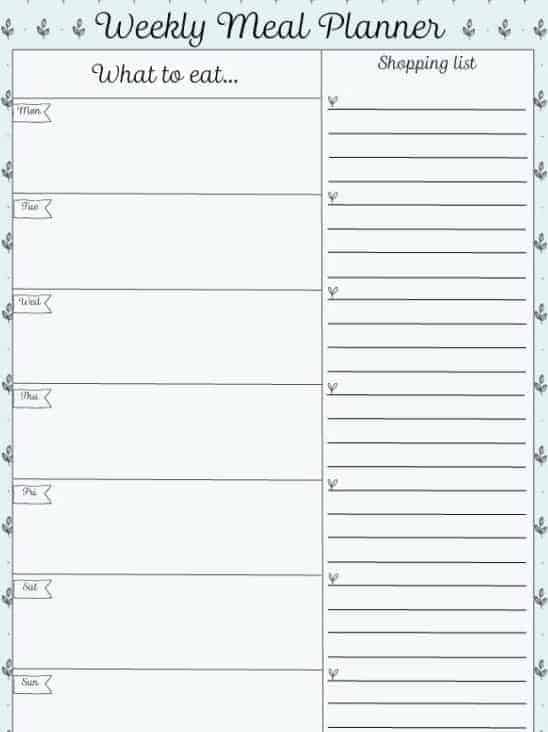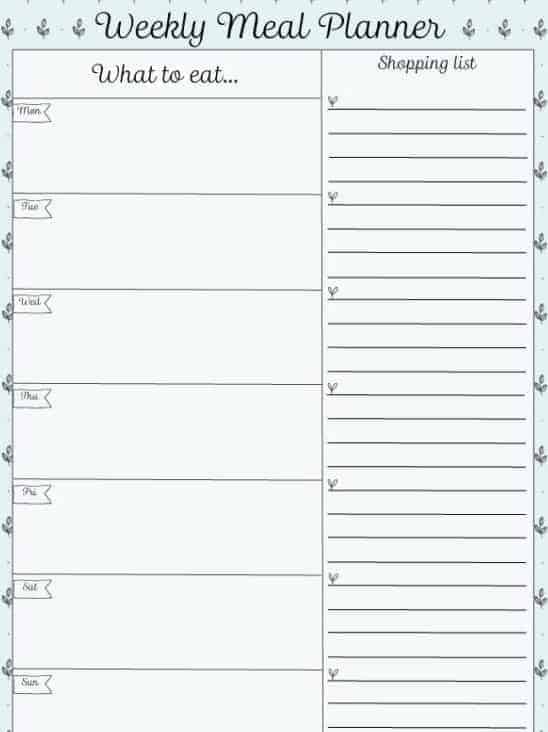 The talk at my weekly Weight Watchers meeting this week was all about the benefits of planning your meals!
There was lots of discussion about the pro's and con's of planning but most meeting goers believed that when they planned what they were going to eat for the week and wrote it down, they were more likely to stick to it.
Many of them also mentioned that by planning their weekly meals they were less likely to impulse buy foods such as veg and salad that they ended throwing away because they didn't use. Planning therefore helped with their bank balance!
Now that's a bonus!
I must admit for the past month or so I have neglected to plan my meals and this has been reflected on the scales. I know that when I plan, I lose weight! It's as simple as that!
I have 12 pounds (5.5kg) to lose before I get to goal, so until I get there I am going to plan, plan, plan.
So to help me with my planning I created this pretty Weekly Meal Planner. I also added a box on the right hand side for a shopping list.
Every Friday after my weekly Weight Watchers meeting and before I do my weekly shop I will sit down with my cook books, Weight Watchers magazines etc and plan what I am going to eat for the week!
Sounds like a plan!
You can print a copy of the Weekly Meal Planner for FREE here! I hope that it helps you too 🙂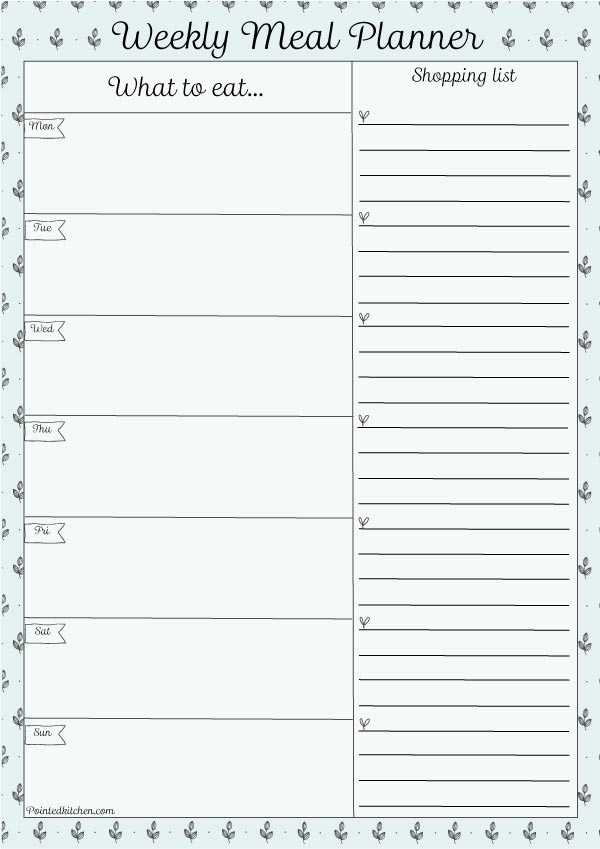 Click here to download!